A photo uploaded to Picasa confirms the existence of a Google Nexus 10 tablet manufactured by Samsung.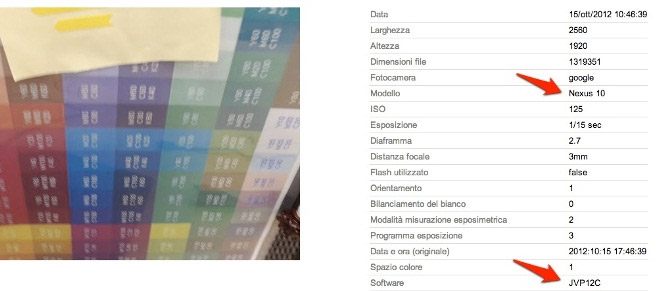 Unfortunately, the photo doesn't reveal much besides its resolution of 2,560 x 1,920 and the Android build number, which is JVP12C.
Could this be the long rumored high-resolution tablet that analyst Richard Shim was talking about a few weeks ago? We can know for sure, but it's fairly logical to assume that the tablet gets its beef from the new dual-core Cortex-A15 Exynos chip by Samsung that resides in the just announced Chromebook.
Google's Android event on October 29 is approaching ever so rapidly, so let's hope the new tablet gets it announcement then, in addition to the almost certain 32GB Nexus 7.