This year will see another big rise among smart devices shipped to retailers and sold to customers – by its end more than 2.43 billion units will have left the manufacturing facilities which compares nicely to to 2013′s 2.34 billion.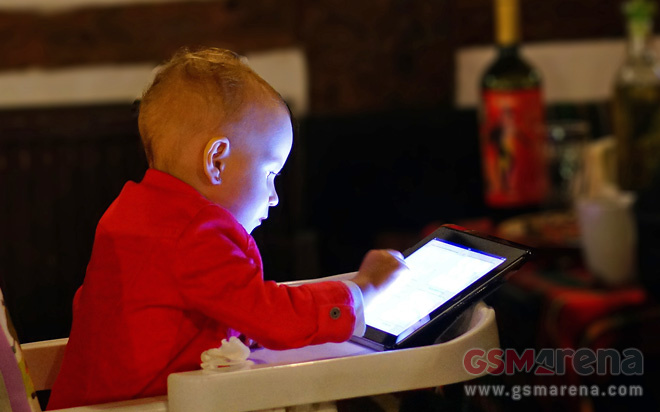 The numbers come from Gartner which breaks them down by traditional PCs, ultrabooks and premium laptops, tablets and mobile phones. Interestingly the PC market will account for 308 million devices with tablets closing in at 256 million. Gartner's projection for 2015 is that tablets will overtake PCs with roughly 4 million more shipments.
According to Gartner mobile phones will reach 1.86 billion shipments this year which is by far the largest of all segments – phone, tablet, PC. That number is expected to grow to almost 2 billion the next year.
The PC market is still declining but according to the numbers the decline has slowed down a little bit this year, which can be accounted to the shutting down of Windows XP, which subsequently prompted many companies and private users to adopt the latest version of Windows.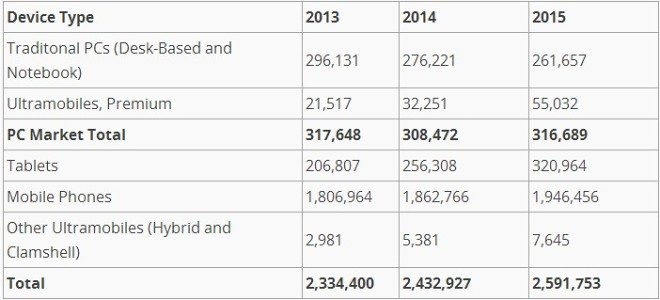 The next breakdown is by OS and is just as interesting as the first one. From the total of 2.4 billion units 1.168 billion are Android devices. Windows ones are around 333,419 million, while iOS and OS X devices are 271,115. The numbers for next year show a steady increase for all Android, iOS, OS X and Windows.

While it's fun to run the numbers and play the guessing game many times predictions are too far off from the truth. We are yet to see how the second half of the year and the holiday season in particular will pan out.