It has only been a week since Microsoft launched its Office suite on the Apple iPad but it has already been downloaded more than 12 million times.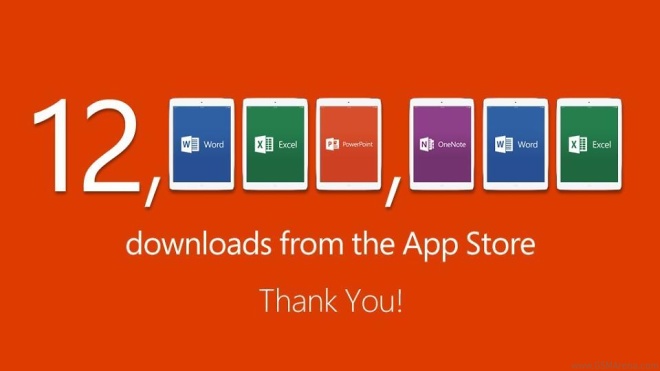 Microsoft seems really pleased by this so it went on Twitter to boast a little. Office offers free viewing Word, Excel and PowerPoint documents. In order to edit and create, however, one would need to shell out $10 a month for Office 365 subscription. How many of those has Microsoft secured since the apps became available on the iPad isn't disclosed.
The free release of its Office suite to the iPad has come as an answer to Apple making its Pages, Numbers and Keynote (among others) free for iOS 7 devices. Google also has its interests covered on the iPad thanks to Google Drive and Quickoffice.
Microsoft did allow editing on Office for Android smartphones even without Office 365 a day after it released its Office pack for iPad, which just shows the dedication of the software giant to extend its reach.