Apple iPhoto, iMovie and the iWork suite for iOS will be free for "all new iOS 7 devices". That's the exact wording Apple used so it's unclear if existing iDevice users that qualify for an iOS 7 upgrade will be getting the same kind of treatment or if they will still have to pay for those apps.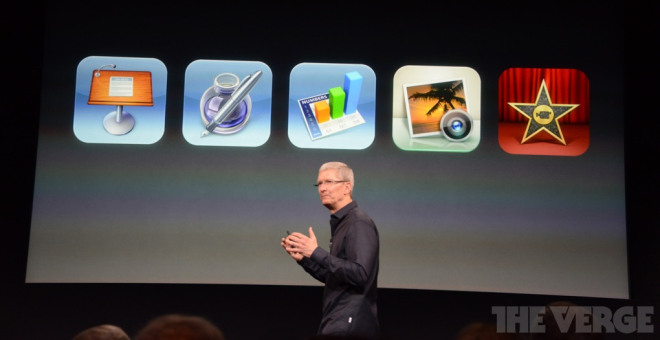 Once you get a new iOS 7-running iPhone, iPad or iPod Touch, the OS will automatically offer you to download those apps.
So, you will get the five apps (iPhoto, iMovie, Pages, Keynote and Numbers) for free, saving you cool $42, which is what they used to cost so far.