Screenshots of the upcoming Windows 9 have leaked from its Technical Preview release. The screenshots show a refreshed user interface with some new, flat iconography, alongside the long awaited return of the classic Start menu.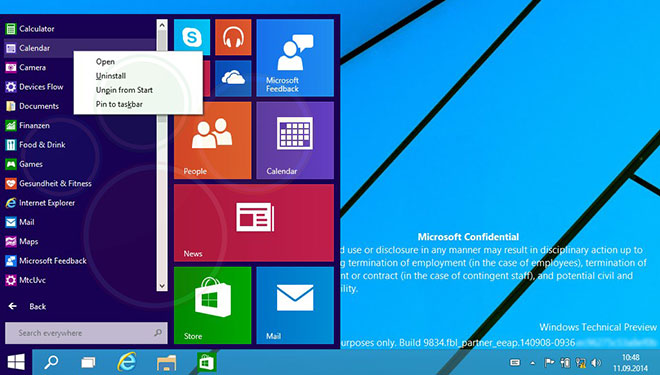 Codenamed Threshold, Windows 9 is anticipated to bring some new features as well. One of them is the highly anticipated option to add a bunch of workspaces. Akin to Linux, those workspaces can hold different applications and make switching between different working environments a breeze.
As you'll notice in one of the screenshots, Windows 9 runs on just 1GB of RAM, which means that Microsoft has done some serious under the hood work to optimize the OS.
Additionally, there's a new notification center on the bottom right, which presumably will let you know about incoming mail and general new events from supported applications. Gone is the charms bar, too. It's shortcuts to Search, Share and Settings will find their way on the top left corner of apps. However, Charms are rumored to stay on Windows 9 for tablets and touch devices.
Microsoft is expected to unveil Windows 9 to the world on September 30. Then the company might also release a preview of the OS, but full-blown release is expected to happen early 2015.