It's this time of the year again and we're expecting Android 4.1 Jelly Bean to be unveiled tomorrow evening at the Google I/O keynote. If you had any doubts about it, Google is eager to dispel it.
Today they've put up one of their customary over-sized figures (or statues, if you will) to commemorate their next Android release.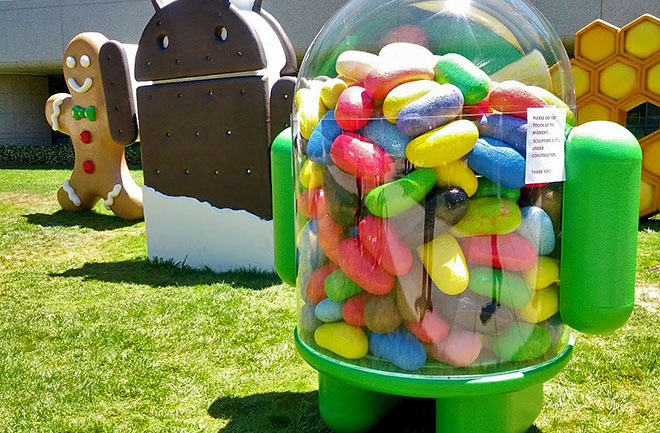 Android Jelly Bean is supposedly not as major a release as Ice Cream Sandwich was. Nevertheless, it's supposed to bring along a curious novelty. Android Jelly Bean should debut on Google's first ever Nexus tablet, which is made by Asus.
Whatever it is, we'll hear all about it tomorrow at the Google I/O. It's set to start at 5:30pm London time, so make sure you tune in, we'll be covering the announcements for you.
Update: Here's a video depicting the setting up of the new mascot.