If the recently gone native Wikipedia mobile app seems to much of a hassle for you, meet Attopedia – the first Android Wear app to put Wikipedia on a smartwatch.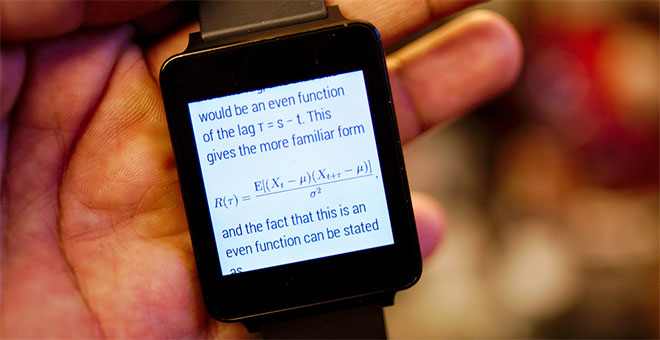 The app is free and features an interesting UI paradigm in line with Android Wear's gesture based control. Once you've selected an article, swiping up or down selects an article section, while a left or right swipe explores the content of the section.
The project looks like it could be really useful, but we're sure most of you would prefer to get the phone out of your pocket and browse it on a bit larger display. Nevertheless, this could be an ideal solution for a light reading if reaching for your phone isn't an option.
Packing an Android Wear smartwatch? Great, now head over to the source link below and get Wikipedia on your wrist.