Flying can be stressful all by itself, but the chance to lose your luggage while doing so is even worse. Airplane manufacturer Airbus wants to put an end to this by introducing its latest service called Bags2Go.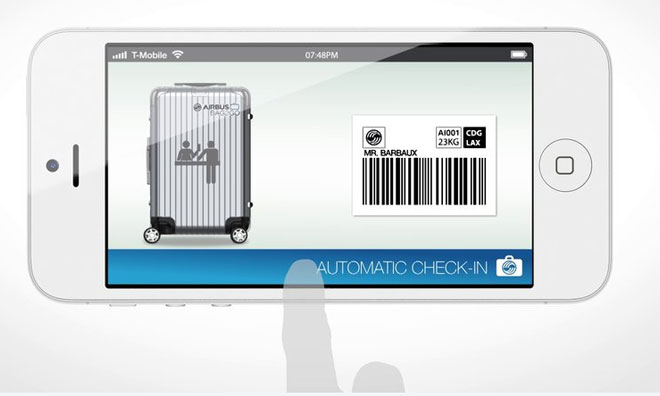 The service is a joint effort of Airbus, T-Mobile and luggage maker Rimowa and lets you rent a special suitcase, which makes use of a GPS-tracker, a 2G mobile connection, and an RFID chip to record its location. It then lets you hook up to it through an iPhone to track where exactly it is.
The special suitcases are intelligent enough to tell you how much they weigh and even when they've been opened. Unfortunately, you won't be able to purchase said bags, which come in various sizes, but just rent them for short periods of time during your airport travels.
Airbus aims to license the technology rather than sell the suitcases directly. Check out the promo video of the new service below.
Airbus Bag2Go from Design Q on Vimeo.
Source |