An upcoming Sony Xperia Tablet has been caught in a listing on the Indonesia Postel website. The tablet sports a model number SGP621, which suggests one thing – Xperia Tablet Z3.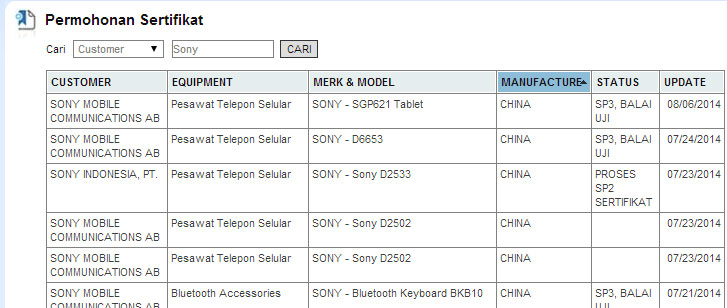 The original Xperia Tablet Z sports the model number SGP321, while its successor carries the model number SGP521. There have been rumors that the upcoming Xperia Tablet Z3 is going to be smaller than its predecessors with an 8-inch display.
There's not much more information in terms of specifications that we can report on at this time. With IFA 2014 fast approaching, we could very well see Sony announce the tablet in Berlin in the first days of September.