Kinect's price and launch day are now officially out the door. Microsoft will release the Xbox 360 motion controller on November 4 for a price of 150 US dollars (with a Kinect Adventure game pack). Ouch, that's kinda steep! But no surprise there, we knew that all along.
The information on a new Xbox 360 Arcade that leaked a week ago, turned out to be true. There is a new Arcade version of the new slim Xbox 360, and it will be also available with a Kinect bundle "in time for the holidays".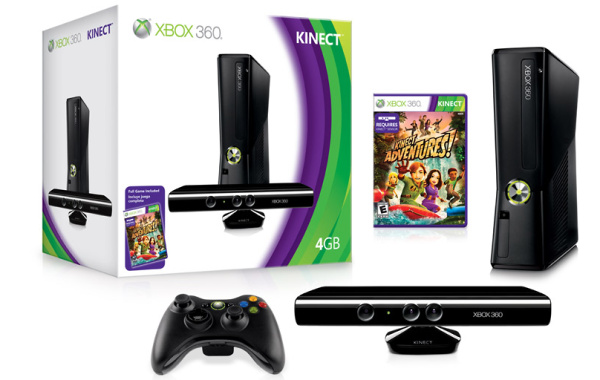 The Xbox 360 Slim Arcade is now official. It will pack 4GB internal storage (as opposed to the 250GB hard drive on the original version) and will cost 200 US dollars on its own.
Microsoft however also announced announced an Arcade/Kinect bundle with the new Arcade on 300 US dollars price. It will come with Kinect Adventure game pack inside the box.