Even though it came last to the party, Windows 8 is already starting to make an impact. 3 million tablets powered by the Microsoft OS have shipped in the past quarter, capturing 7.5% of the slate market.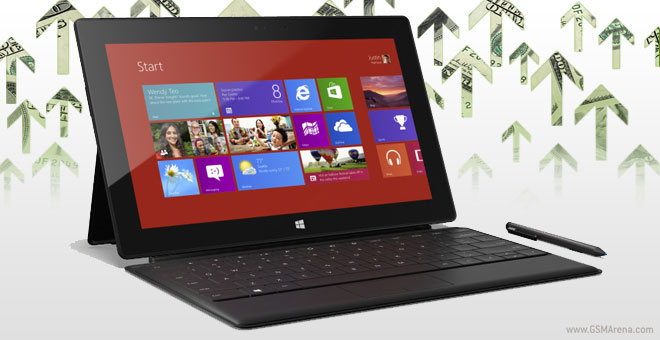 The information comes from a report by research company Strategy Analytics who suggest that the number could be even higher had Microsoft expanded the availability of its Surface lineup quicker.
Rather predictably, Android and iOS take up 91% of the tablet market with Google's mobile OS marking a 9% jump year-over-year in Q1 2013 from 34% to 43%. However, both Microsoft's and Google's mobile OS growth is at Apple's expense. The company under has lost 15% market share, despite managing to nearly double its iPad shipments from 11.8 million in Q1 2012 to 19.5 million a year later.
Android tablet shipments exploded – the 6.4 million Android tablets sold in Q1 2012 pale in comparison with the over 17 million in Q1 2013. Impressive indeed, but one could argue that the fact that the Google OS still falls short of Apple's market share despite being available in virtually all shapes and sizes is still a pretty bad showing for the search giant and its partners.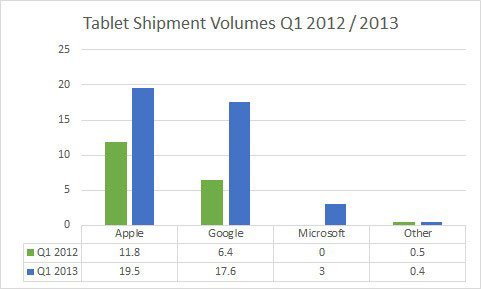 It's interesting to see if Windows 8 RT and Microsoft could gain even more market share once that long-awaited Nokia tablet finally becomes a reality.