Microsoft has been working hard in recent time to expand its Windows Phone reach. Evidence of this are the announcements of the entry level Nokia Lumia 610 and now the fact that the company is expanding its Marketplace to 23 more countries.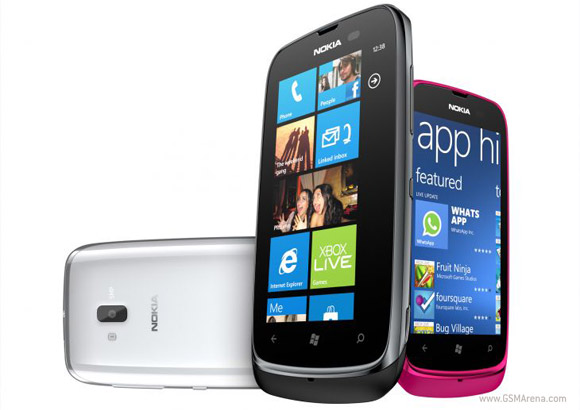 And here are the countries the Windows Phone 7 Marketplace is now available: Bahrain, Bulgaria, China, Costa Rica, Croatia, Estonia, Iceland, Iraq, Israel, Kazakhstan, Latvia, Lithuania, Qatar, Romania, Saudi Arabia, Slovakia, Slovenia, Thailand, Turkey, UAE, Ukraine, Venezuela and Vietnam. The new country additions make up a total of 63 markets where developers can sell their apps.
Windows Phone 7.5 Tango
Tango, as the new update to the Windows Phone 7 OS will be called, will hit devices in April. Mostly it brings support for Windows Phone with 256MB at the expense of few software restrictions.
"Restrictions?", you may ask. With the announcement of the Nokia Lumia 610 yesterday, it got clear that Microsoft has worked hard to lower the minimum system requirements to bring more affordable WP7-running devices to emerging markets. The Lumia 610 is one example of such devices.
As a result, Tango will have to make some feature-cuts for devices with this low amount of RAM (compared to the 1GB beasts out there). For example, background agents taking care of doing background tasks in Tango on low-RAM devices will be turned off. Fortunately, this doesn't include playing music while doing something else. Automatic uploads from SkyDrive and Bing Local Scout will too not be able to function.
At this point, not many of the new features are fully disclosed, but MMS ones are among the chief of them. Microsoft has added the ability to add video snippets to MMS messages, as well as voice recordings.
And to help developers a bit with testing their applications on low-end devices, Microsoft has released an update to the SDK for Windows Phone. Now, devs can emulate a 256MB of RAM environment and see how their apps cope with the sparse hardware resources.