Remember when we told you that Tango, the latest update to Windows Phone 7, supports up to eight running applications in the background? Well, this turns out not to be true, as HTC HD2 developer HD2Owner over at XDA Developers proves.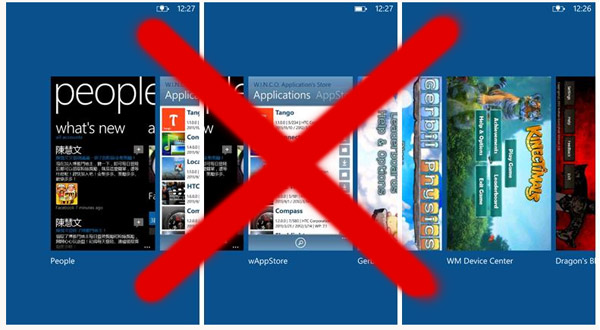 It turns out that the official Tango update will support up to five apps for fast switching, and the magical eight were only supported in a custom ROM. This is the same custom Tango ROM we reported you about, designed for the HTC HD2.
The chief ROM developer had increased the number of applications running in the background just for the HTC HD2 Tango build. Here's what the developer says about this misunderstanding:
More tasks in taskswitcher is not a Tango feature. It's just another useful tweak I implemented into my ROM.
So that's that. Maybe we'll see this number of background apps to be part of the official with Windows Phone 8 or another future update by Microsoft. Or maybe we won't.