The Windows 9 leaks just keep on coming. Following yesterday's screenshot fest of the new Microsoft operating system, now we are greeted with a video showing how the new Start menu functions.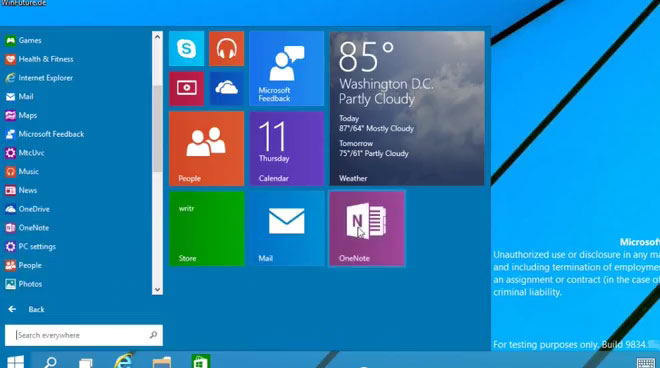 While this is by no means a final product, we can get the idea behind the new Windows 9 Start menu. It's a blend between the classic and Metro versions of the menu. You can pin apps to the right and choose their icon size. The larger it is, the more information it shows. As a result, the weather is much like a widget at its largest size.
Furthermore, you get a classic list of all the apps installed on the left. You can search this list easily, too. Check out the video below to see the Start menu in action.
Here's hoping Microsoft continues its rundown the right path with Windows 9 and introduce a somewhat more refreshed UI more in line with what we are all expecting.