Today we finally get to see all price options for Microsoft's next-generation computer OS – the Windows 8. The OS will launch on Oct 26, but you can pre-order it on a DVD right now, if you absolutely need to have a disc. For the rest of us, the update would be available online for download and purchase via the Windows 8 Upgrade Assistant for a cheaper price. The full Windows 8 Pro OS will be downloadable as well when you purchase the license separately.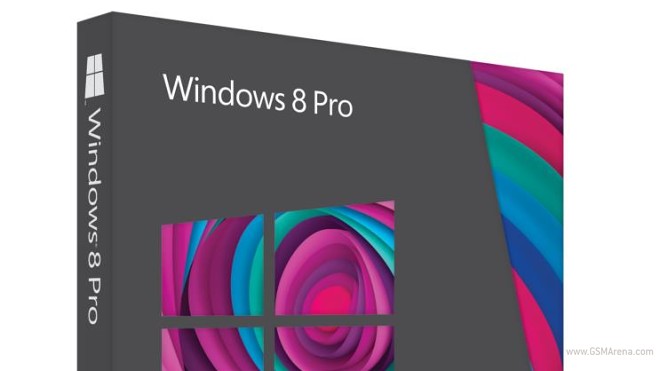 Oh, yes, and the prices, of course. An online upgrade from Windows XP, Vista or 7 to Windows 8 Pro will cost you $40, as we've seen before. That's a time-limited offer, valid only until January 31, 2013. But there are other options, too.
If you insist on getting the update on a DVD in one of their newly designed product boxes (one of which is pictured above), you will have to shell out $70 (already available for pre-order).
As previously detailed, if you buy a Windows 7 computer right now, come Oct 26 you will be eligible to upgrade your OS, for only $15 in the US, €15 in most of Europe and £15 in the UK. More information and detailed pricing for each country (over 140 worldwide) is available HERE.
If you are into buying a full license for Windows 8, and not just an upgrade, US online store Newegg reveals the prices will go like that:
Windows 8 Pro Pack – Product Key Card (no media) – $70
Windows 8 (Full Version) – OEM $100
Windows 8 Pro (Full Version) – OEM $140
Starting today, we should also be able to pre-order any of the Windows 8 PCs, made by Acer, ASUS, Dell, HP, Samsung and Sony. So far I only had luck with checking out dedicated pages with the offers by Asus, Dell, Sony. I guess your nearest electronics retailer will already have a deal for you. So far, there is no pre-order deals available for Microsoft's own tablet – the Surface.