The combination of smartphone technology with sports equipment is nothing new, but basketball has been left out of the fun.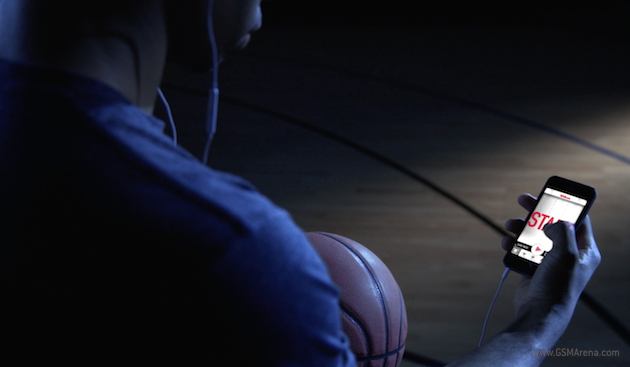 That is, until now. Wilson has announced that they plan on releasing a smart basketball.
Partnering up with the Finnish AI firm, SportIQ, Wilson's smart basketball will be able to transfer data to your smartphone so you can track your progress on the court.
Metrics on your jump shot, dribbling skills, the amount of baskets you make, where on the court you're shooting best, and the time it takes for you to even take your shot will all be measured with their cyber-ball.
Initially, Wilson plans on releasing its 'intelligent basketball' initially geared towards consumers who are hoping to get an edge on improving their games, however, they haven't ruled out the possibility of getting the smart leather spheres in professional play as well.
Tom Gruger, Wilson's Digital VP had this to say of the ball that has been two years in the making:
"[We want to] provide actionable data to players so their training could be more focused on 'actual' rather than 'perceived' performance."
Gruger also said that Wilson won't be stopping with basketballs, and that they're going to pursue providing intelligent equipment for other sports as well.
"Wilson is pursuing solutions in all of its primary sport categories. We're excited by the roadmap ahead and feel that we can change the way that sport is approached."
Anyone want to get their hands on one of these so that they can improve their game? Or would you rather do it old-school style, and think that pouring over sport performance metrics on your cell phone is a waste of time?