Singer and musician Will.i.am (Black Eyed Peas) is getting ready to release its own line of iPhone accessories. But these are not your run-of-the-mill accessories, we're talking serious stuff. His lineup will be called i.am+ and the first accessory will be shell, which adds a real 14MP camera to the smartphone.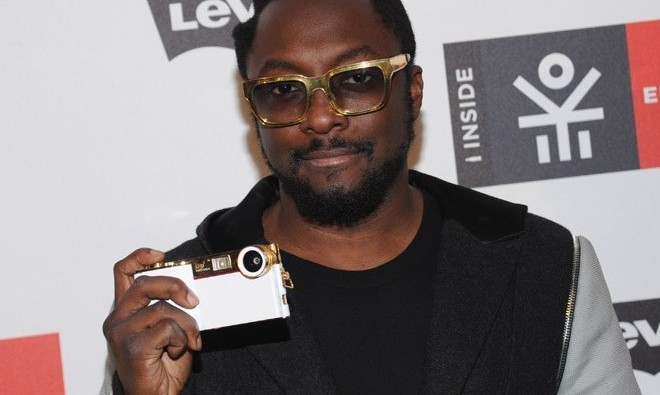 "We have our own sensor and a better flash. You dock you phone into our device and it turns you smartphone into a genius-phone. We take over the camera." – says Will.i.am. From what it looks, the i.am.+ shell also has its own optics and even a dedicated shutter button.
The new accessory will be featured in the new video for his song Scream and Shout, which will launch next week.
The singer has also purchased the domain www.i.am. Everyone who buys one of the i.am+ accessories will get an online profile, which would look something like www.i.am/Will.
The accessories will launch officially at an event in London on November 28. Pricing will be announced there. The products will be sold exclusively by Selfridges starting this December.
Back in 2011 Intel hired Will.i.am as a "Director of creative innovation", which caused much controversy.