Just before the Japanese launch of the iPhone 5, three stores were robbed of a total of 191 units. Then about a week ago, an employee of a London O2 store made off with an entire shipment of 250 iPhone 5s, which are worth about £100,000.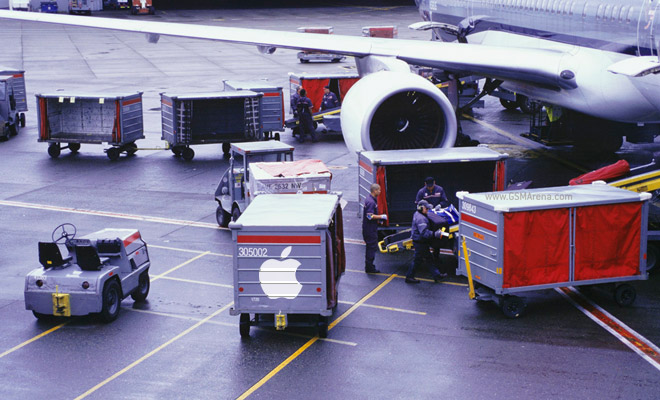 Now there's a report that on Tuesday there was yet another major iPhone 5 theft, which occurred in France. The number of units stolen wasn't confirmed, but the whole thing played out like a heist movie.
The iPhone 5 shipment was being loaded on a plane at Marignane airport when three armed robbers blocked the vehicle used to load the plane with two BMWs. The gunmen then forced the driver to follow the two cars and a Renault Master that lead the way.
About 10km down the road, the robbers stopped and loaded the shipment (which also included a number of Apple laptops) in the van. After they were done, they set the airport's truck on fire and drove off.
The police investigating is ongoing.
Note: the image above is not an actual photo of the incident, just a photo of something being loaded on a plane with a quickly photoshopped Apple logo.
Source (in French)
Thanks to moujib for the tip!