Finally after more than 8 months of waiting for the white version of the iPhone 4, some serious indications of its release have emerged.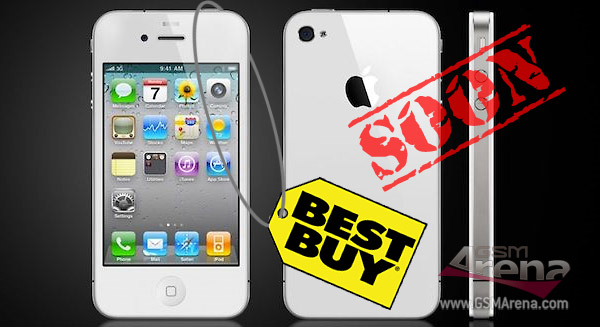 A shelf tag at a Best Buy store in Houston suggests that the white iPhone 4 should be available pretty soon on AT&T for $599.99 off contract, the same price as the black one. It's yet unknown whether Verzion will get its hands on it and release a CDMA version.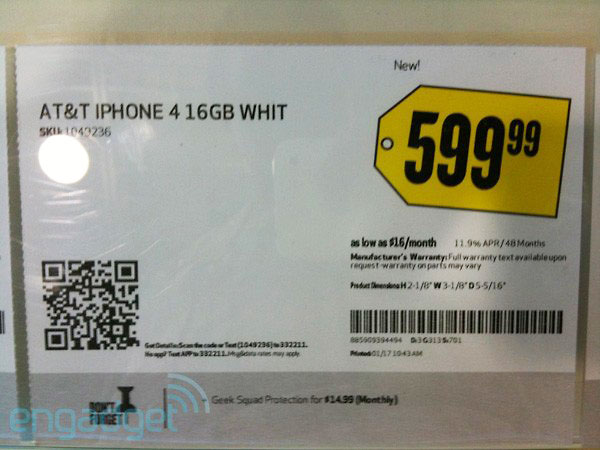 By the way, don't bother scanning the QR code from the Best Buy price tag. The link it contains is dead. Also, as it turns out, not only Best Buy has prepared a shelf tag. The Source (Radio Shack in Canada) is also ready with tags for the whitey.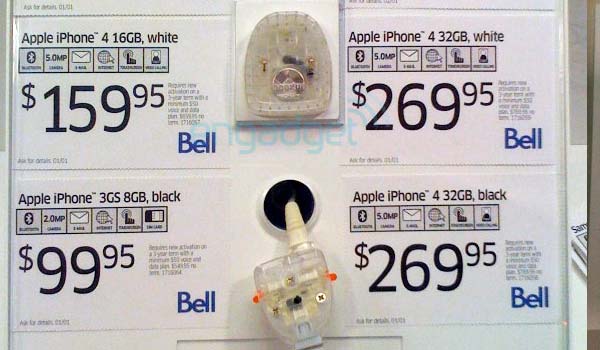 It's nice to see some light at the end of the white iPhone 4 tunnel, but honestly who cares, since the next version of the iPhone comes in just a few months time?