Nowadays people are able to choose from a huge variety of applications for their mobile phones. But, as a recent survey reveals, the general preferences are actually similar and we go for the same apps. No matter what the platforms our phones are based on.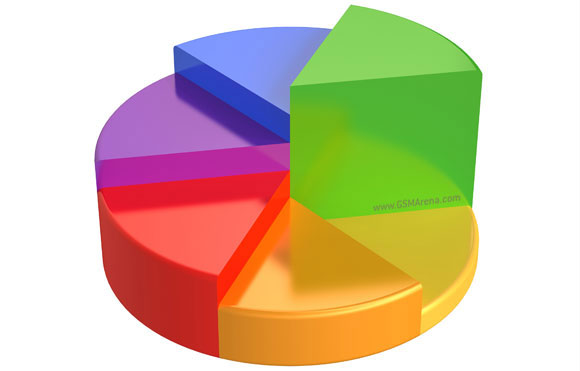 The following charts are based on a survey that Nielsen made among 4200 people who have downloaded an app in the past 30 days.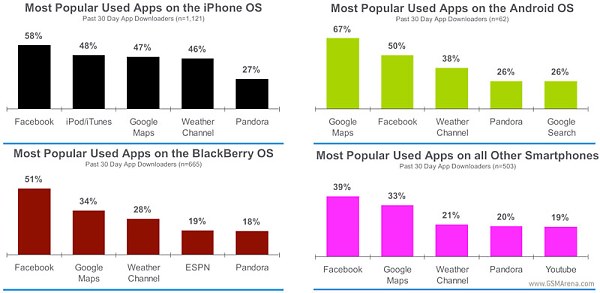 The most popular applications for iPhone, Android, BlackBerry and other smartphones (click to enlarge)
As you can see, the results are quite similar despite the wide variety of applications and platforms out there: most than often we check Google Maps for location insight, we keep in touch with friends on Facebook and we tune in to Weather Channel's weather forecast.