In our last weekend poll, we pitted the two QHD monsters on the market – the LG G3 and Oppo Find 7. We'd like to thank you for taking the time to vote and now it's time to share the results.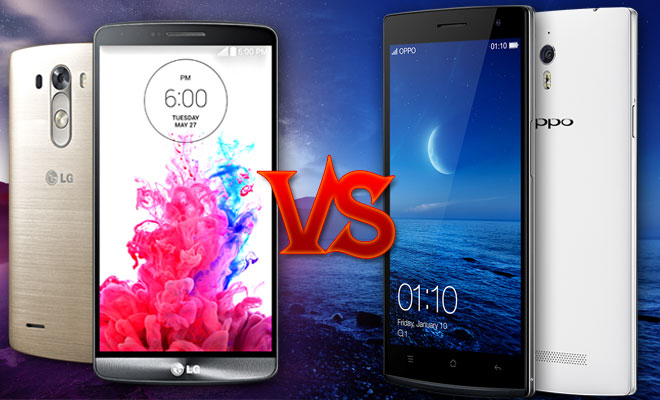 Let's see which one of the two 5.5″ smartphones came up on top.
Design
Starting with design, the Korean contender took the crown with a bit under 4000 votes. LG has worked really hard at minimizing the bezels and your appreciation for this is visible.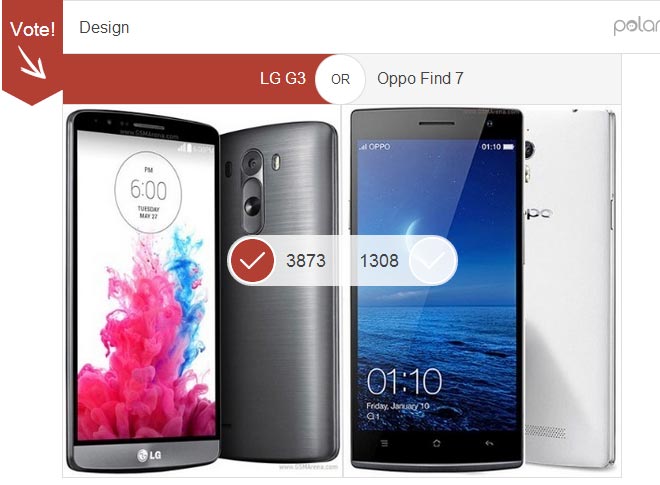 Screen
The LG G3 also won the battle for the nicer screen. Both rock a 5.5″ QHD display, but you prefer the G3′s better performance in sunlight to Find 7′s slightly better contrast.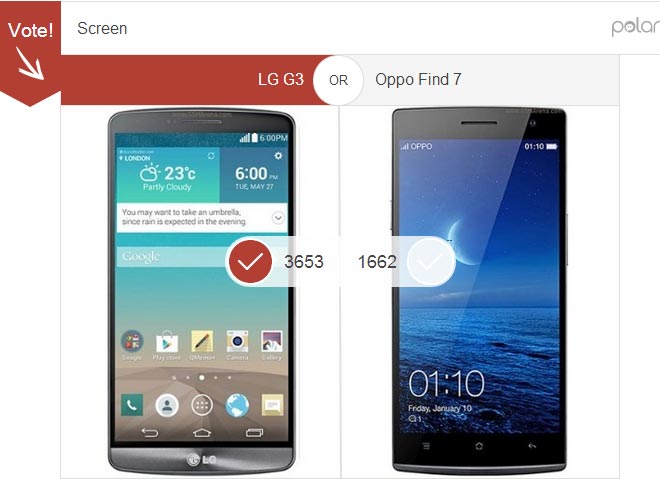 User Interface
The refreshed version of the Optimus UI with flatter looks also won your hearts over the ColorOS that Oppo is so proud of. Both have a ton of features and both look great, but the G3′s Android skin is more of a crowd-pleaser than the Find 7′s.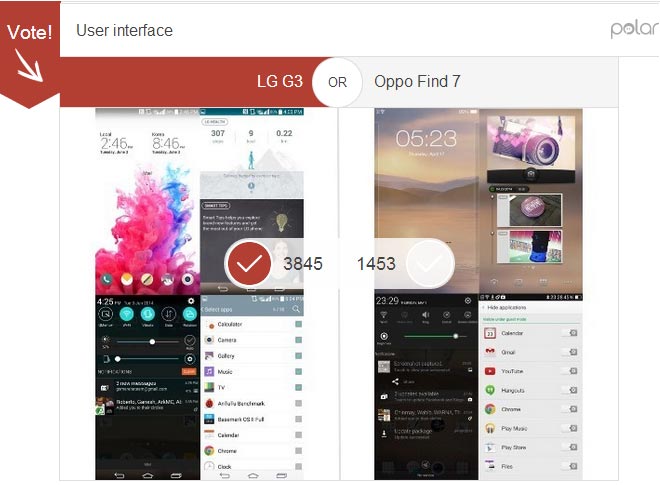 Still image quality
The G3 continues its winning stride here. Considering that the cameras of both phones fared equally well in our review, it shows that the LG G3 is taking a special place in your hearts.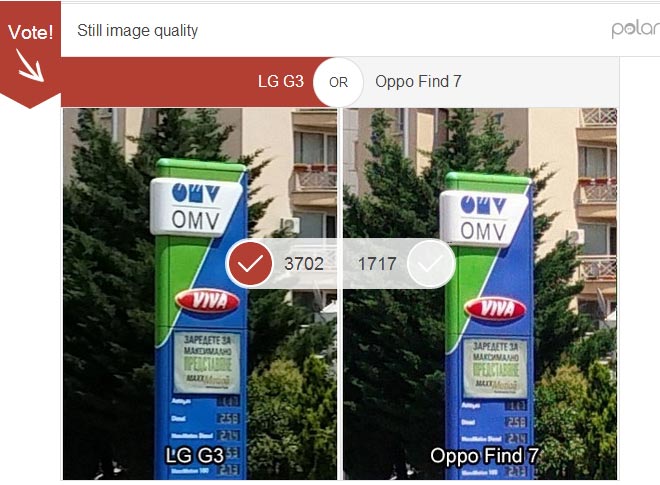 Video quality
However, having said all this, you've sided with us on the video quality front. The Oppo Find 7 won this one as it offers higher frame rate on both 2160p and 1080p videos. The video quality it offers is a tad better, too.