The time has come for another weekly poll of ours. This time we up the ante and turn the poll rivalry to eleven (minus 5). In the spirit of our recent flagship camera shootout, we're asking you which out of the mighty six you think is the best in four distinct categories.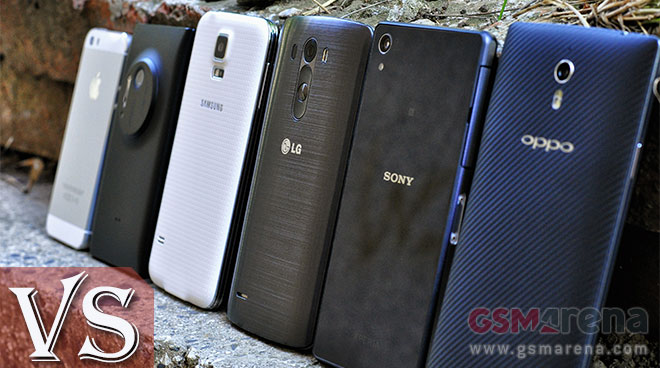 The contestants are the Samsung Galaxy S5, LG G3, Sony Xperia Z2, Oppo Find 7, Nokia Lumia 1020 and the Apple iPhone 5s. They're competing in over four categories – best camera features, daylight image quality, low-light image quality and video recording quality.
Camera features
Each of the contenders features the best its manufacturer can offer in order to stand out from the competition. Some features are unique to the phones such as sensor size, but others are commonly found, like HDR and panorama.
It's up to your judgement to decide which one shines brighter than the rest.
Daylight performance
Next up is daylight performance, where we concluded the Lumia 1020 won and the Samsung Galaxy S5 is the runner up. Now's the time to find out what you think.
Low light performance
Moving on to low-light we again found the Lumia 1020 to be the supreme performer, but again we are curious to find out your take on the matter.
Video quality
Finally, we come to video quality and we've prepared a playlist of how all contenders did in 1080p.
Cast your votes now!