Samsung announced the Galaxy Note 4 and Galaxy Note Edge at IFA this year in an attempt to try out something new without sacrificing the enormous success of its Note smartphone series. With both devices now official and users eagerly awaiting their launch, we want to ask you this: which one do you fancy better?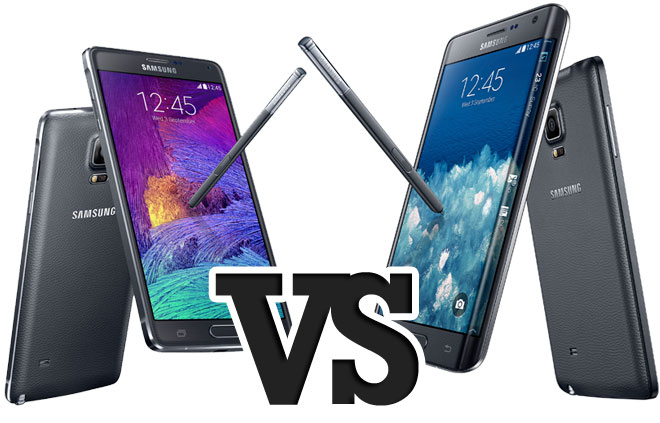 While both smartphones are identical in many areas, they're totally different beasts. They project a different character from one another. The Galaxy Note Edge is an embodiment of Samsung's pioneering spirit. At first sight it looks just as crazy as the original Note did back in 2011.
But look where we are now, a few years down the road. Samsung has sold millions upon millions of Galaxy Note smartphones and doesn't look to slow down. But it can innovate only so far before having to visually stir things up. Why not make it functional while at it, then?
This is where the Note Edge comes in. As it happens, the curved Super AMOLED screen from the side could be potentially as practical as it's strange to look at. At first, that is, but there are few trade-offs at this point in time that you have to live with.
For one, the battery on the Galaxy Note Edge is a tad smaller than the Note 4′s, by 220mAh. Secondly, the phone is bit wider than its brother and can be a bit of a handful for some. It's a very premium device, but due to the curved display, the metal frame doesn't go all the way around the device, unlike the Galaxy Note 4.
Other than that both are identical on the inside and run the latest version of Android as smooth as silk. The updates S Pen stylus also adds up to the functionality of the overall package the two phones offer.
This is where you come in to tell us which one of the two you'd prefer to own. Do you fancy the evolution of the Note series that stands behind the Galaxy Note 4 or you'd rather be an early part of the new age of smartphones that could be potentially coming, provided the Galaxy Note Edge is a success, just like the original Note was?
Don't forget to cast your vote by the next weekend when we'll share the results with you. Happy voting!