This weekend we set out to get your thoughts on the hottest products from this year's Consumer Electronics Show in Vegas and now that we have the results it's time to see what you guys liked and what disappointed you.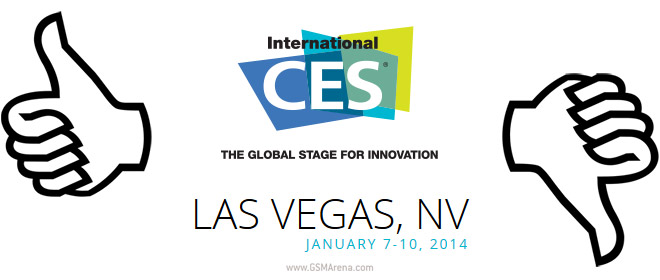 While the overall tone remained excited there were things you guys weren't really thrilled about. This year's CES brought the first real non-compromises mini smartphone from the Android camp, some exciting slates from Samsung, a new take at smartwatch design by Pebble and more.
Of the most interesting pieces of tech this year came pretty early. It actually came at last year's end but as it remained a Japan-exclusive it didn't really count. The Sony Xperia Z1 Compact is a Snapdragon 800-powered beast of a phone that packs the 20 MP snapper of the Xperia Z1, water resistance and all into a body that's not much bigger than that of the iPhone 5s. And you guys obviously liked what you saw.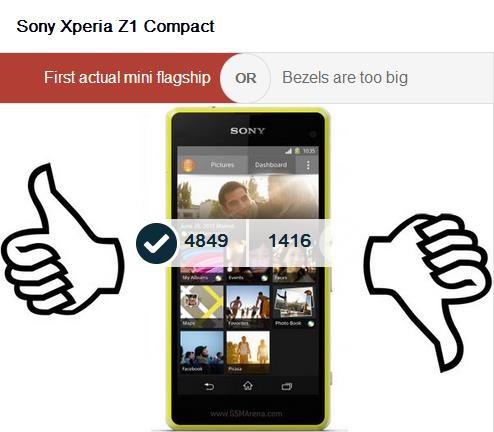 In a world where laptops are aiming at becoming tablets are tablets getting too big for comfort? Votes are split here, but those that find the 12.2″ Samsung Galaxy Note Pro 12.2 just too big for comfortable handling are slight more.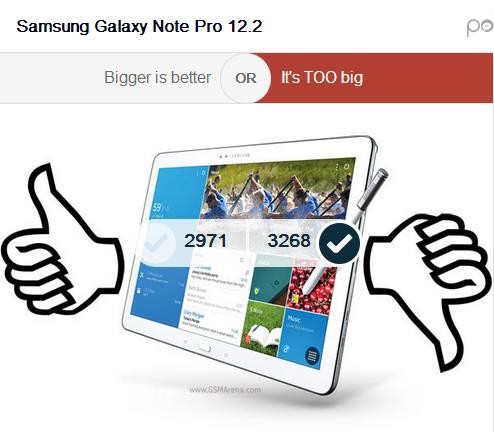 As for its 8.4″ mini brother, the Samsung Galaxy Tab Pro 8.4 has the claim of being the best all round mini tablet on the market. It seems though, that it's pricing rumored is just too high for a mini slate – best in the market or not.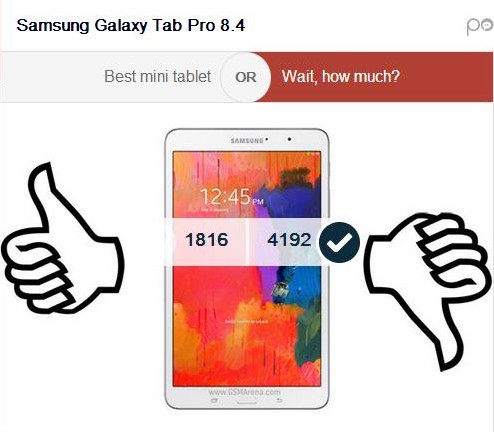 Another Samsung device participating in the poll was the improved Samsung Galaxy Camera 2 with its higher-clocked processor, double the RAM, beefier battery and lighter, improved design. But seeing as how the camera abilities remained unchanged you guys voted strongly against the device, saying it's neither a good smartphone nor camera.
This next one seems relevant of late. Smartwatches are undoubtedly more useful than regular old watches (especially if you have a smartphone) but were slammed for looking too geeky and not having fashion sense. The Pebble Steel is the answer favoring old fashioned looks and materials but hardly changing the functionality. It seems though that a fresh new face was enough to make the Steel sink well with our audience.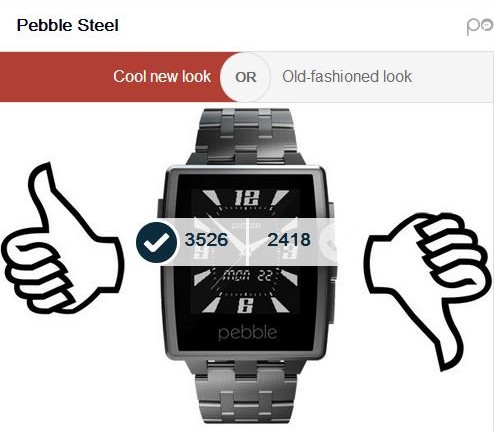 The NVIDIA Tegra K1 chipset promises an incredible boost in graphics performance, backed by 192 GPU cores. Earlier today we saw what potential the K1 chipset has in graphics performance and you guys wholeheartedly agree the K1 is going to be the new benchmark in mobile processing.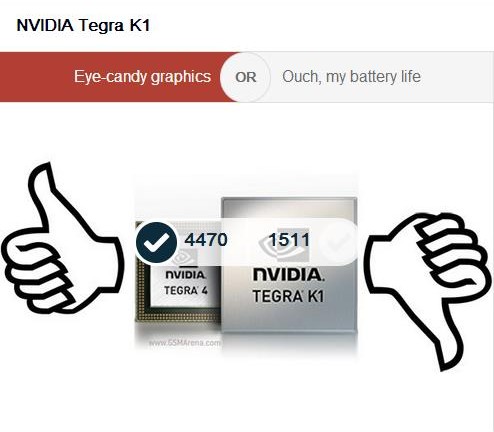 While some believe quality trashes quantity when it comes to CPU cores you guys certainly don't mind having more of those, deeming the octa-core Cortex-A7 Alcatel One Touch Idol X+ a yummy device.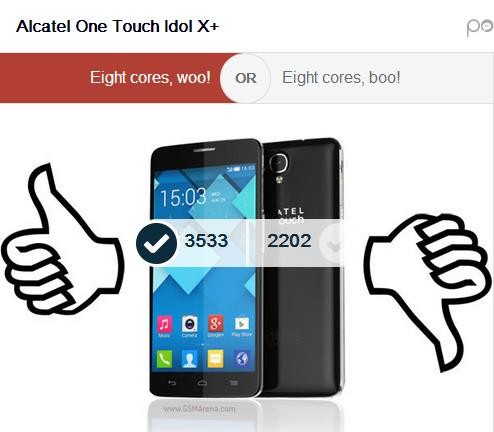 And finally come UHD TVs – four times the 1080p resolution of old. But without enough 4K content, few of you believe that they are worth the premium.