The results of our last week's poll are in. Back then, we asked you to cast your votes and choose the winner between the Sony Xperia Z2 and the HTC One (M8) in a number of different areas.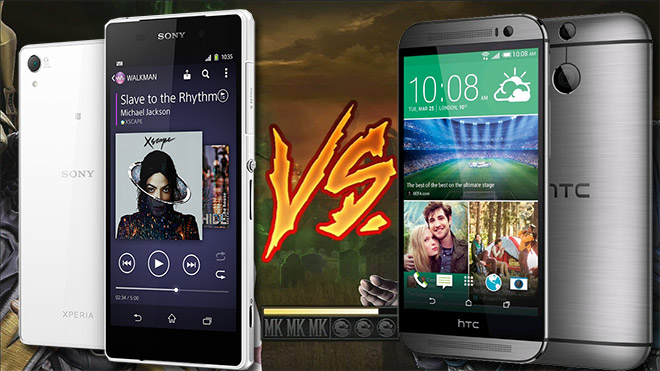 And so you did! The Sony Xperia Z2 is enjoying quite the fan base and it effortlessly tackled the HTC One (M8) in a few of the polls. In fact, all of the polls were won by Sony's flagship, but some of the wins didn't come as easily. Let's see what happened in detail.
Starting up in the design portion of the polls, the aluminum One (M8) lost by a slight margin to the glass design of the Xperia Z2. We are fans of both due to their premium look and feel, but it seems the majority of our readers prefer the glass feel of the Z2.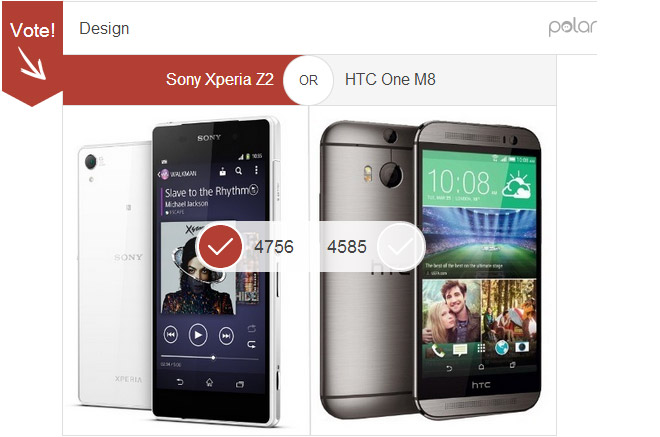 The poll for the display is a similar story, although the difference has grown by more than just a couple of hundred votes. Our readers really enjoy the Xperia Z2′s display proving the work Sony has done pays off. Sorry, HTC, better luck with the One (M9).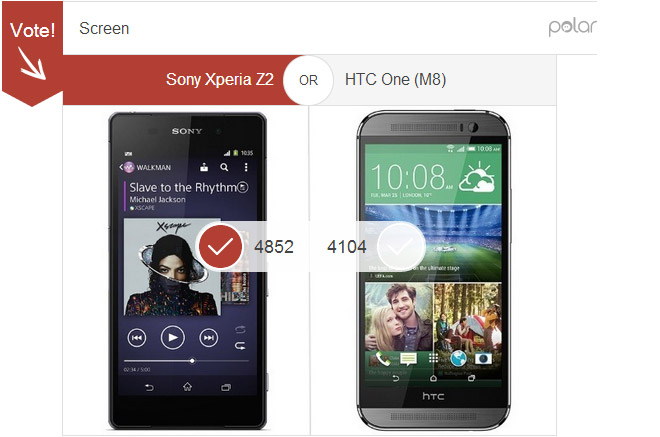 The user interface poll proved to be the most heated out of them all. Both Sony's Xperia UI and HTC's Sense 6 were neck-and-neck for the most part, but in the end the Xperia Z2′s Android skin topped its rival by a hair.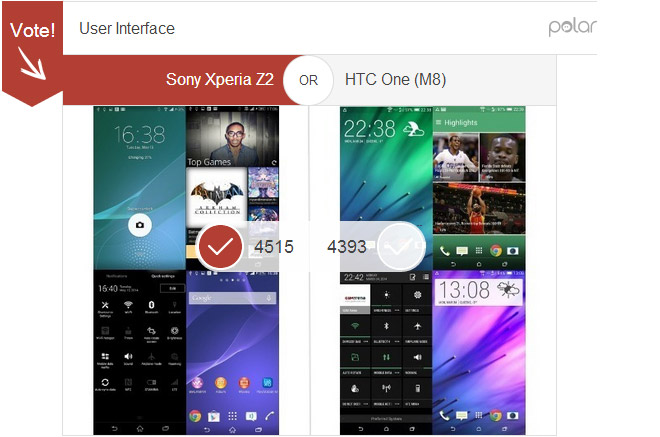 We're now in the camera section of the weekend poll and here the Xperia Z2 and its 20.7MP camera score an unequivocal win against the 4MP UltraPixel camera of the One (M8). Not that we expected anything different, really.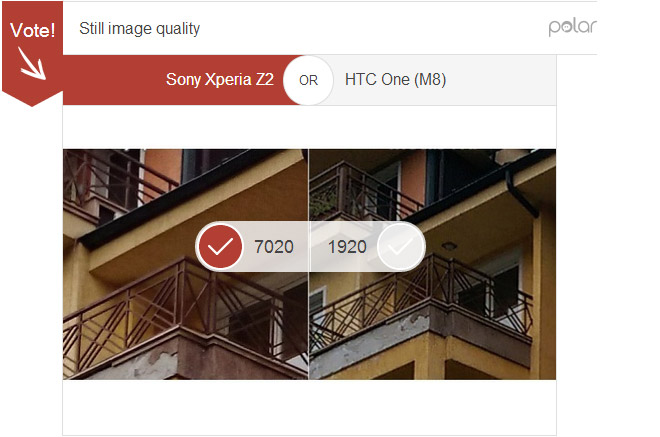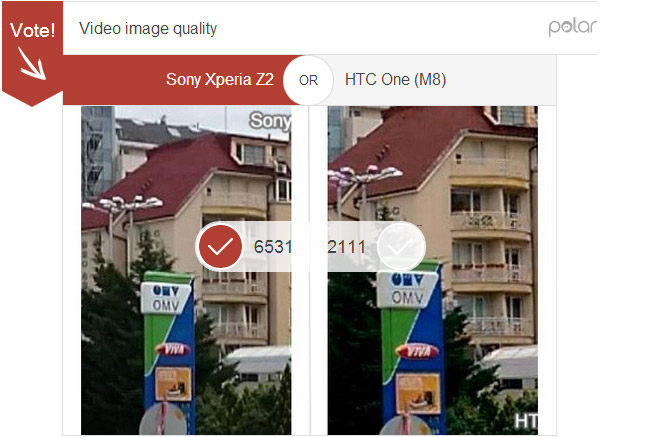 Join us this week for another interesting poll, where we pit the LG G3 and the Samsung Galaxy S5.