Last week we asked you which you like best – the Sony Xperia Z2 or the Samsung Galaxy S5. The poll featured several categories – design, screen, user interface and still and video quality and now we have the results ready.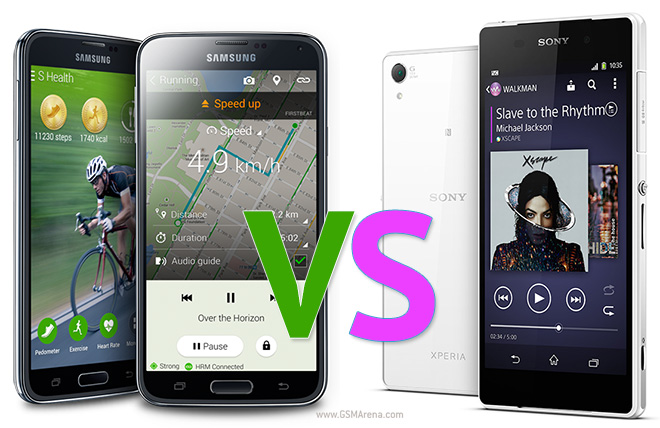 It turns out that the Xperia Z2 has a bigger fan base and you guys picked it as winner on more categories than its rival. Let's see the breakdown.
You guys favored the Sony Xperia Z2 in the design department heavily. It's Omnibalance dual-glass and steel setup is the better choice compared to the matte dotted plastic of the Galaxy S5.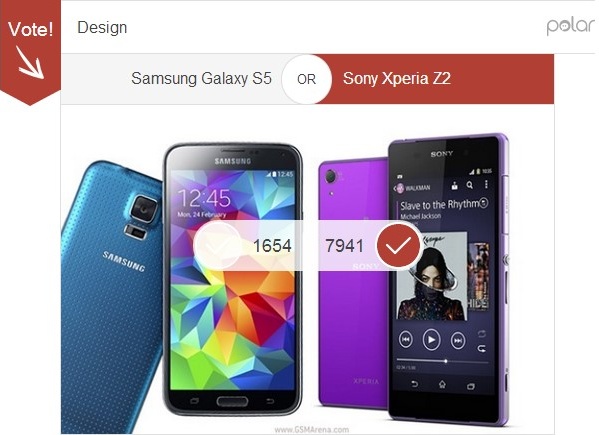 The screen battle turned out interesting. Despite us giving the Samsung Galaxy S5 the win in our shootout review you chose the Sony Xperia Z2 by a big margin.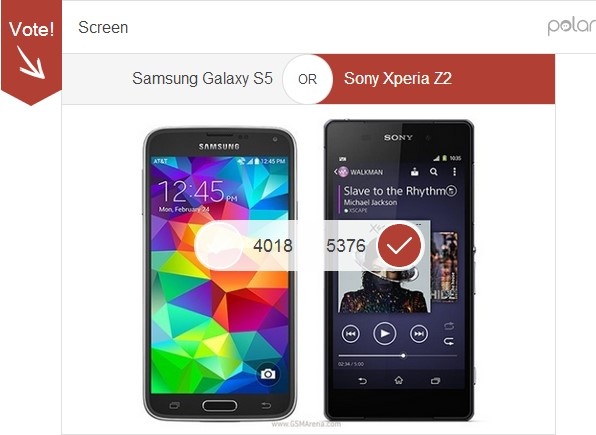 Sony got the nod again when comparing user interfaces. That could be due to it striking closer to pure Android home or because of Samsung's intense TouchWiz UI. Still the Sony flagship received more than twice the votes.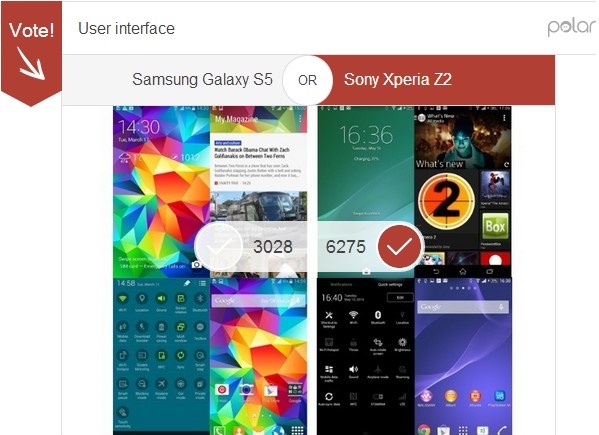 The Samsung Galaxy S5 was able to redeem itself in the camera department. Although the Sony Xperia Z2′s capable shooter proves good enough it wasn't a match for Samsung's excellent one. Still the Sony flagship kept it close for a time, before finally conceding defeat.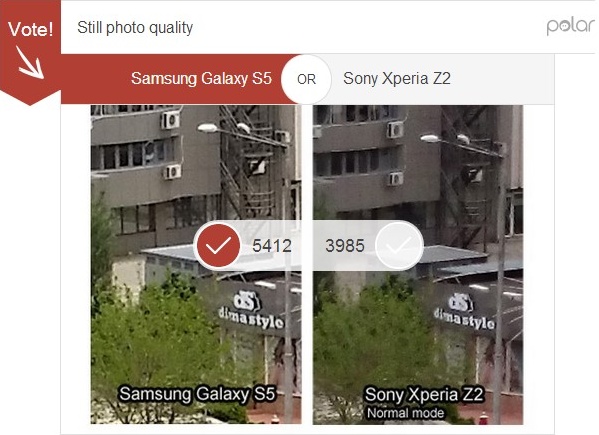 Video is where the difference was more dramatic – the Galaxy S5 got almost three times as many votes for its superior UHD video recording.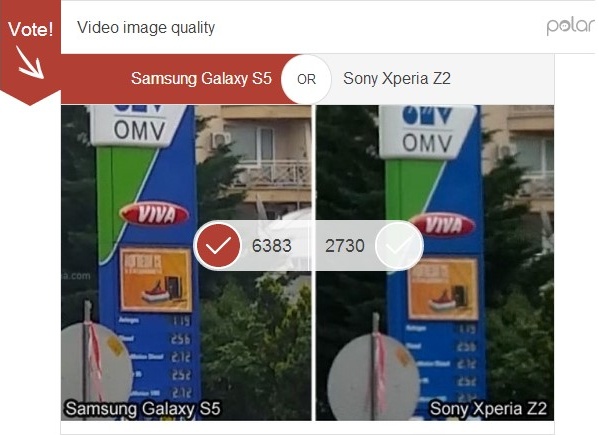 We'll see you at the next one!