We threw the new Samsung Galaxy S5 mini into the pit of ravenous Android minis and they were not kind to it. The previous mini battle saw the HTC One mini 2 win a decisive victory over the Galaxy S4 mini and while Samsung's latest flagship mini put up more of a fight it just wasn't enough.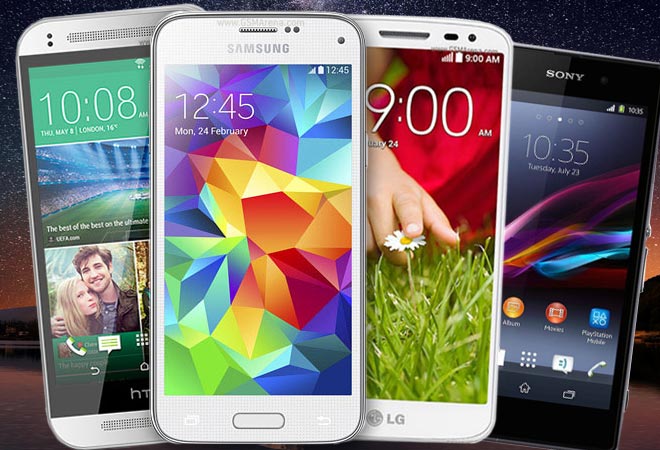 Even the LG G2 mini, the biggest of all minis in the ring, dispatched its South Korean neighbor.
We gave away the ending of this fight in the first paragraph but it's still interesting to see how improvements in the new generation Galaxy S mini fared against its metal-clad opponent. It seems that the improved screen resolution of Galaxy S5 mini's 4.5″ screen did little against the similarly-specced HTC One mini 2, which went home with nearly 70% of the votes.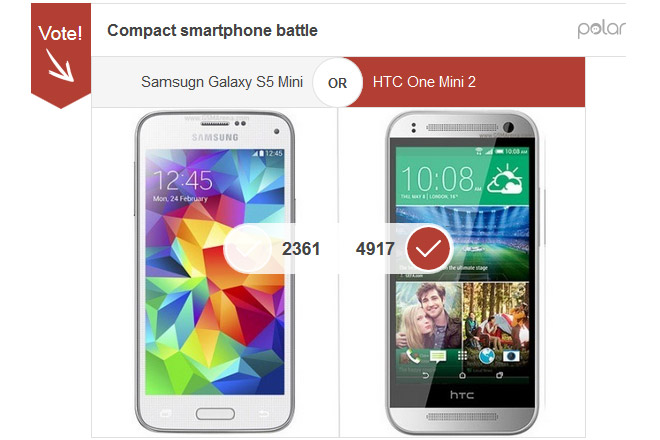 The Sony Xperia Z1 Compact won a clean victory against the One mini 2 last time and by the transitive relation of competition the diminutive Sony flagship scored an easy victory. Votes for it outnumbered those for the S mini flagship 4 to 1. The Xperia Z1 Compact got a lot of love in the comment section too.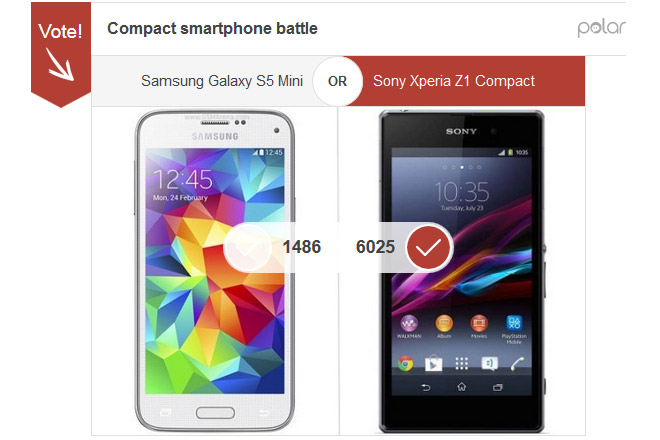 The Galaxy S4 mini was often derided for its low-res 4.3″ qHD screen but its successor matched other minis at 720p. That is minis other than the LG G2 mini, which stretches the qHD resolution even more with its 4.7″ screen. Sharpness aside, the relatively compact body of the G2 mini gave it a boost against the Galaxy S5 mini. Or was it because it's the most affordable of the bunch?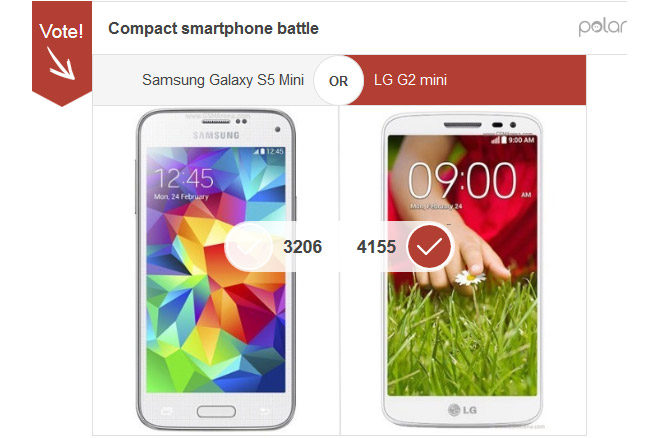 The Samsung Galaxy S5 mini isn't even on sale yet but it's pretty clear Samsung won't get €480 for it, the unconfirmed recommended retail price.