Panasonic is all business and no play at CES this year. The company made a splash with a Windows 8 Pro slate and an ICS-powered 7″ tablet that goes by the name Toughbook JT-B1.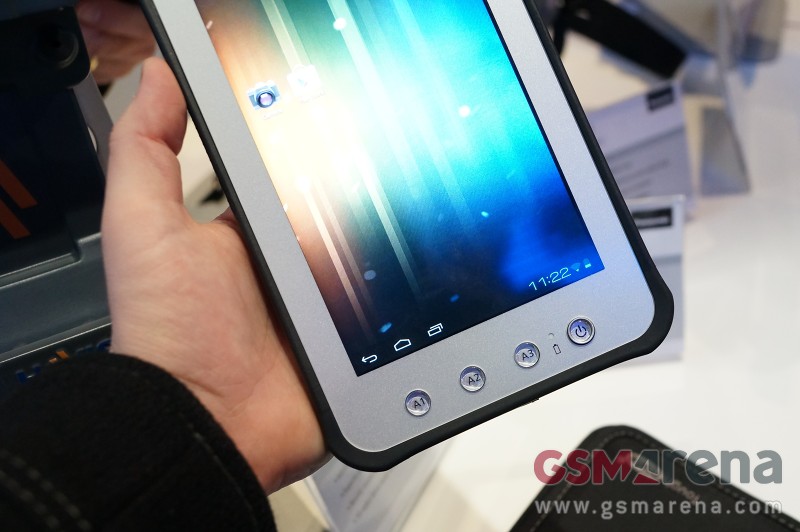 Being mobile-loving as we are we decided to have a closer look at the JT-B1 and we've got the hands-on below.
As suggested by those official images and the specs sheet the thing is built like a tank and feels every bit as rugged as you would expect from just such a device.
The screen isn't anything special, though, and we did notice that it's not as responsive as we would have liked. It could be due to the pre-release status of the units available at the Panasonic booth, but we suspect the extra tough glass protection has something to do with that too.
The whole tablet feels much larger than your typical 7-incher and is very thick, but that's hardly shocking news. The weight is also pretty badly affected by the added armor, making this one of the hardest to wield 7-inchers.
We like the rubbery accents to the cold metallic body as they allow a better grip and will undoubtedly prove priceless if you happen to drop the tablet.
We suggest you not drop the JT-B1, however, as it does start at $1199 and you know, could brake someone's leg.