Google have just announced their new Google Wallet and Google Offers services, this then dropped them straight into a lawsuit with PayPal, but that's not going to stop them from rolling out their new service.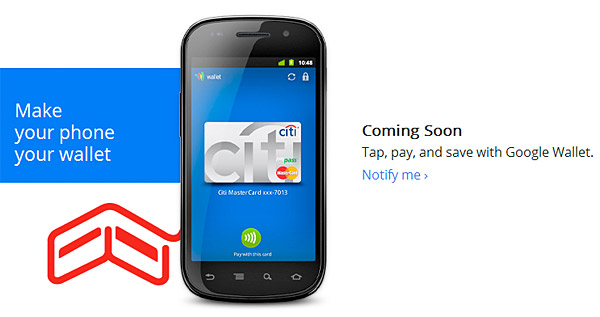 Google Wallet hopes to make use of the NFC infrastructure as a mobile based payment system. There are a small, but growing number of handsets with NFC capabilities, such as the Google Nexus S, the Samsung Galaxy S II, Blackberry Torch 2 and the Nokia C7, all of which effectively allow you to transfer data and in the case of Google Wallet, pay for items simply by swiping your handset against a special reader.
Of course NFC technology is very new and adoption will naturally be slow to start off with, as it will take a few years for NFC handsets to become widespread enough, (even with strong support from mobile manufacturers). Google have however established an alternative way to make use of their new payment method, without the need for a fancy NFC enabled chip in your handset.
The solution, a sticker. A special barcode-like sticker that users can stick to the back of their phone. The sticker would then be registered to a single credit card and should apparently be able to communicate with the Google Wallet app on the users phone, one assumes via the cloud. Osama Bedier, VP of Payments at Google, said the experience with the Google Wallet sticker would differ from that of an NFC handset and users should come to expect limited functionality by comparison. Google are keen to expand Google Wallet to other sectors as well, so it's not entirely unlikely that we see the Google Wallet payment stickers cropping up elsewhere, we shall see.