After spending over 2 years in beta, the VLC for Android app has finally graduated to stable release. Although the stable release brings a host of bug fixes, no new features have been added. In fact, Chromecast streaming support, which was promised earlier this year, is still missing.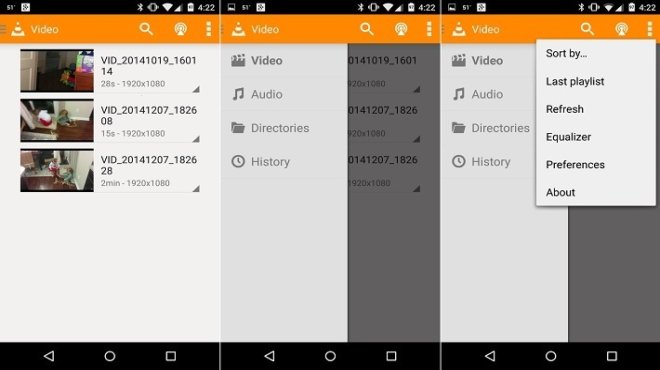 Specifically, the release fixes Android 5.0 crashes as well as issues that affected devices with ARMv8 processors. In addition, the updated app also brings along a new interface (available in dark or white colors), an equalizer, playlist management, Widi screens support, DVD iso and menu support and updated SD cards detection. Finally, hardware acceleration is now enabled by default on Android 4.3 and higher, and software decoding has been accelerated too.
VLC for Android is free to download and use, and is compatible with any Android 2.1 or higher device. if you have yet to give the app a try, you can download and install it from Play Store.