Symbian Nokia OS fans, rejoice! Viber officially confirmed that its famous free calling app will be getting support for your platform soon.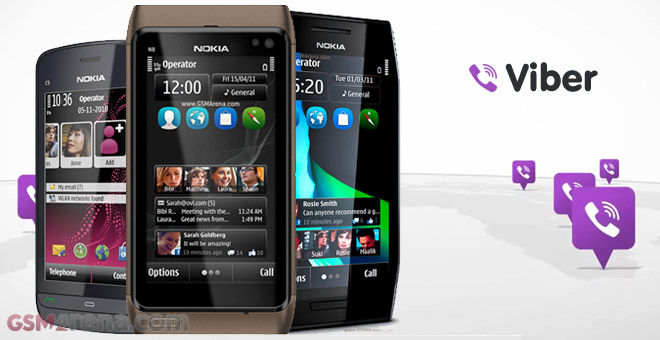 The good news came, weirdly, from the Maemo community forum, but since they were delivered directly by Viber representatives they are as official as it gets. They confirmed that a Viber version compatible with the Nokia proprietary platform is under development, but sadly, Maemo users will have to wait a bit more.
We reached Viber and they were kind enough to confirm the authenticity of the account that brought the news for us. Sadly, we couldn't get any more details such as release date and supported devices specifics.
Nevertheless, this piece of news is great for everyone with a Nokia OS device in their pocket. The existing Viber users will also benefit as they will be able to reach more of their contacts through the free calling app. Also, make sure to check our extensive Viber review.