The popular free call making and message sending Viber for Android has received its eagerly awaited update for Ice Cream Sandwich.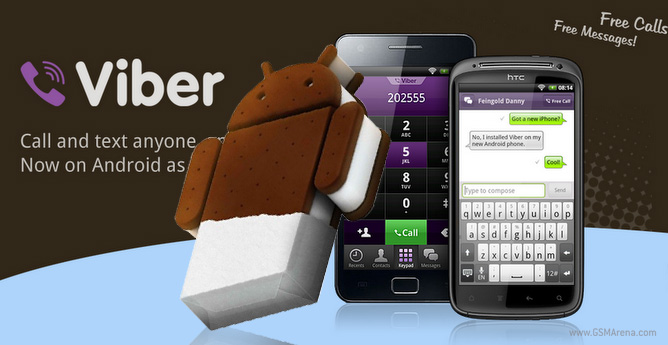 Not only the update allows Viber to properly work on Ice Cream Sandwich devices, but also brings some bug fixes and new features to the table.
One of the most important ones is a new Voice engine, which should improve voice quality over the previous versions. The app can now even detect your location with a single tap and share it with your messages. Handy in case you are kidnapped.
Speaking of sending stuff around, Viber can now send and receive photos and supports landscape mode for messages, if you desire a more thumb-able keyboard to tap. And last but not least, you can now see when somebody is actually typing you tanks to a typing indicator.
All those features are more than welcome and if you want to get more familiar with the app make sure to read our in-depth Viber review.