Raspberry Pi, be very, very careful! You are not the only ultra cheap PC out there any more, as VIA launches its own fully functional computer, which costs next to nothing.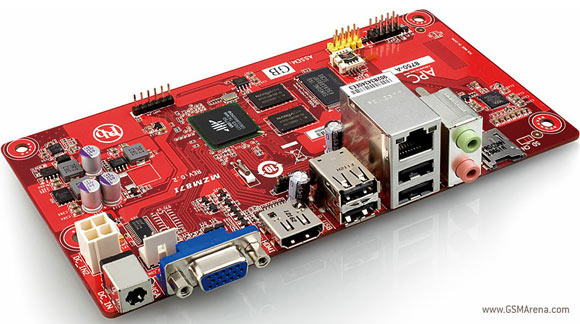 Dubbed "APC", this cheap PC runs Android 2.3 Gingerbread and carries a $49 price tag. This is slightly more expensive than the $25/$35 Raspberr Pi, but you also get better specs.
Powered by a WonderMedia ARM 11 SoC with a WM8750 processor clocked at 800MHz, the APC packs 512MB DDR3 RAM, 2GB on-board flash storage, 4USB 2.0 ports, microSD slot and Ethernet port. Display connection options include VGA and HDMI display ports.
OpenGL-ES 2.0 is enabled and supports H.264 video encoding and 720p video playback. This means you could use it as a cheap media center and because all that comes in the package is a single board, you could put it virtually everywhere.
VIA has started taking pre-orders and promises the first units to arrive early July. So, follow the source link below for more information on how to purchase this little fella.