Remember that classy and smart Vertu announced last week? We have some new photos and first screenshots of its Vertu-ish Symbian OS to show you.
Here are the new pictures, this time on a white background. Thankfully!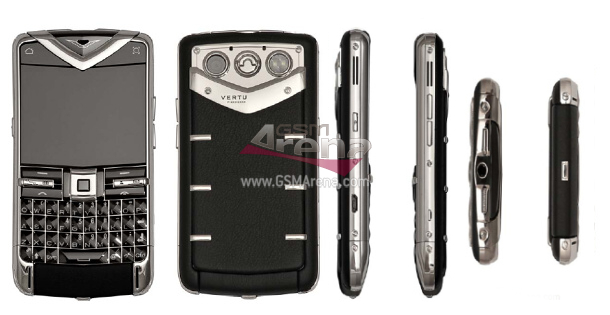 The screenshots show exactly what we expected – a re-skinned Symbian OS.
Digging into the menus:

And the Concierge services interface:

The most interesting part is the retail package contents. The Vertu Constallation Quest comes with two BP-4LV batteries, a 32GB microSD card, two micro USB cables (one for the charger and one for the computer connection), AV cable, Vertu wired headset, a polishing cloth and some paperwork.
Vertu is still mum on the detailed specifications, pricing and availability, but rumor hs it the price will be between 4000 and 7000 US dollars.
Update: As Engadget reports, Vertu Constallation Quest will have a gold version too. The price is rumored to reach 19500 euro according to an anonymous tipster.