What a coincidence! In the same day when Samsung announced the US availability of their hottest new tablet – the Galaxy Tab 10.1, Verizon Wireless told the world that it will offer an LTE incarnation of it.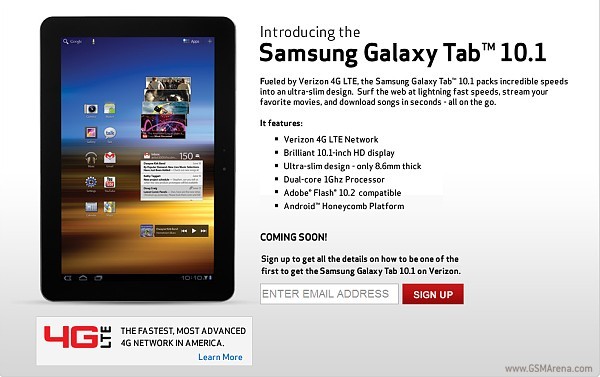 The operator is still mum on the exact release date of the dual-core, Android Honeycomb device. All we know is that you can pre-order one starting on June 8. The prices of the 4G enabled Galaxy Tab 10.1 are $530 for the 16GB model, and $100 more for the 32GB version. That's only $30 more than the Wi-Fi only versions of it by the way. Just keep in mind that a two-year contract with Verizon is required with monthly data charges.
We have our own Wi-Fi only Galaxy Tab 10.1 in the office and a review is in the works. You can check out our quick preview here.