Valve and mini-PC maker company Xi3 have announced their collaboration on the first ever Steam-optimized mini PC.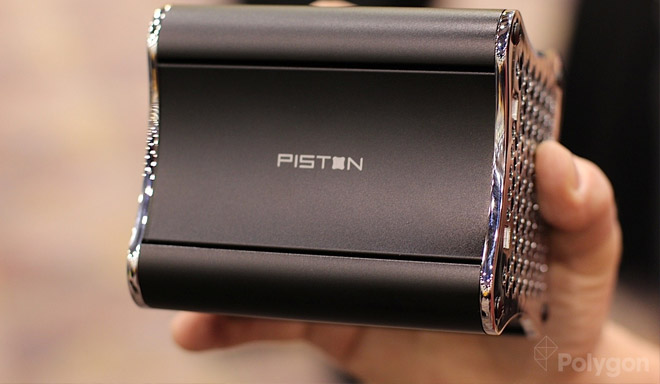 The project, which carries the Piston codename, is still in active development, but prototypes are on display at the booths of the two companies.
As you can see from the photo above, courtesy of Polygon, the Xi3 mini-pc looks the part. Valve has been long rumored to be working on a Steam Box, which is destined to be a solid alternative to the likes of the PlayStation 3 and the Xbox 360, and this Xi3 mini-PC might be just that.
The Piston mini PC features a clever modular design allowing customers to purchase upgrades in the form of modules and upgrade various aspects of the system. Currently, the little machine is powered by AMD's Fusion APU combining a quad-core CPU with an entry-level graphics decent enough for gaming.
However, Xi3 doesn't exclude the possibility of throwing in the more recent AMD Trinity APU at a later point, shortly after the Piston's launch. In fact, Piston is modeled to look after Xi3′s other computer, the X7a.
Piston's full specification list isn't yet disclosed as it's still actively developed. However, taking a peek at the X7a, we can speculate on some of the items there. A quad-core 64-bit CPU, 4GB or 8GB of RAM, 64GB to 1TB of storage, three Display ports and 2 Mini-Display ports, four USB 3.0 and 2.0 ports, 1Gb Ethernet port and three audio ports.
Follow the source link below to see all the available Xi3 configurations. Prices for the device start at $1100, but let's hope that the Piston carriers a more affordable price tag.