The USB Type-C standard is finalized and one of the coolest features it brings to the table is universal plugging. This means that much like Apple's Lightning connector, it doesn't matter which way you plug the cable, it'll always fit and work.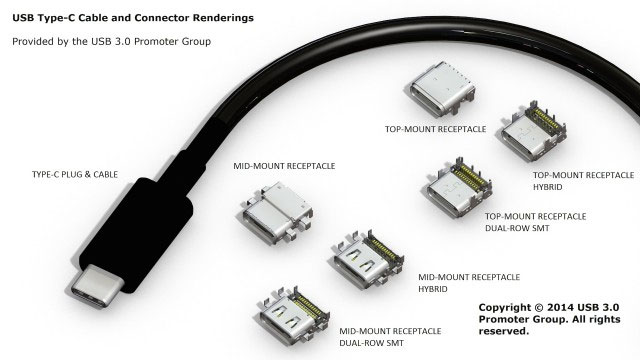 But that's not the only new feature, as the list of improvement over the current USB 2.0 micro-B plug is long. The new standard can deliver up to 3A for standard cables and 5A for connectors. This will result is faster charging.
Data rates are also increased and the maximum throughput of the type-C cable is 10Gbps, even though USB 3.0 is maxed out at 5Gbps. Thew new standard however, isn't compatible with existing USB connections.
With the standard now finalized, it's just a matter of time for manufacturers to start embracing it. Here's to no more hassle when plugging in our gadgets!