Urban Armor Gear is specializing in making tough, rugged cases for smartphones and has tried a little different to test its products out. The company attached an iPhone 6 secured with one of its cases to a weather balloon and it managed to reach 30,480 meters.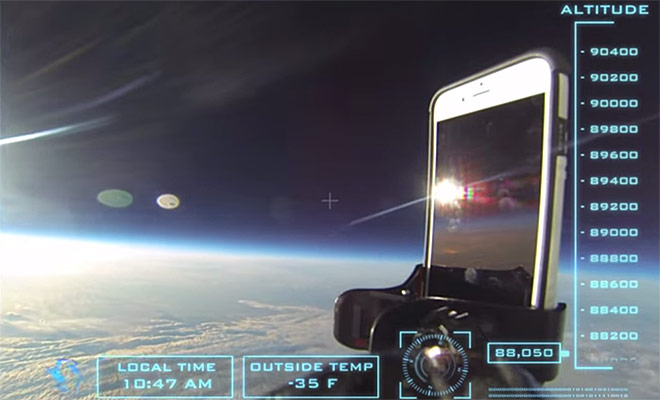 Then it popped and the iPhone 6 plummeted down with a speed so high that if a parachute doesn't deploy, it becomes a lethal projectile. Up there, the iPhone 6 experienced a temperature of -61C, 112km/h wind speed and was spinning at 150rpm.
As you'll see in the video below, the landing was quite rough, but after a battery recharge, the company reports the iPhone 6 survived the drop from space.