Google Glass is a revolutionary product with a major issue – a lot of people just can't swallow how it looks. Google is great at tech and software, but for the design the company is bringing in outside help. First, Ivy Ross who was head designer for Mattel, Disney, Calvin Klein and others. Now, fashion designer Diane von Furstenberg.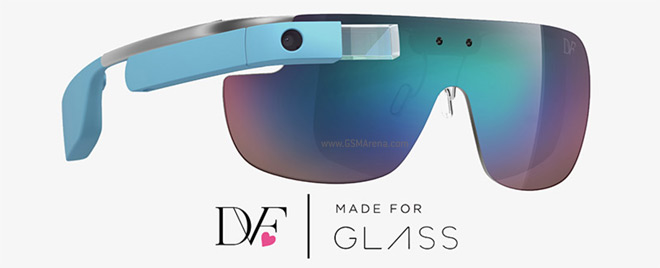 Von Furstenberg has already worked with Glass by having her models wear the gadget at a New York Fashion Week Spring 2013 show.
The new Google Glass version, which will reportedly be unveiled tomorrow, will feature an incremental upgrade for the specs, but more importantly new, fashionable frames by Diane von Furstenberg.
There will be a selection of 5 frames and 8 shades, which will be available exclusively from Net-A-Porter.com starting June 23. Frame plus Glass will cost $1,620, while prescriptive lenses are an extra $105. Regular Google Glass goes for $1,500.
Google already has a deal in place with Luxottica, the company behind brands like Oakley, Ray-Ban and Vogue-Eyewear.