It's not even been a month since launch and Madfinger Games are already planning to release a major update to their newest game Dead Trigger.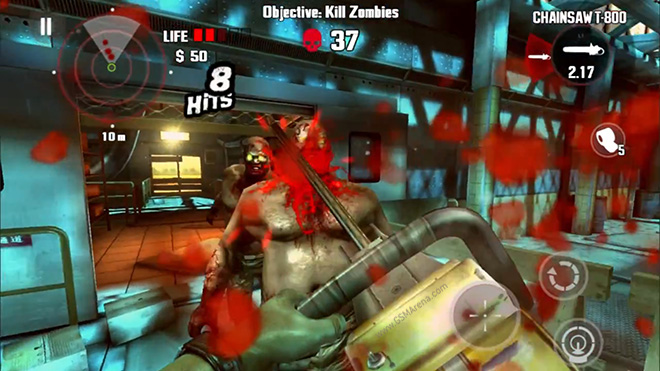 The upcoming 1.1.0 update brings a ton of new content to this game. This includes:
Four new weapons – Chain Saw, Lewis Heavy Machine Gun, Marine Engine with sharp-edged blades and Repeating rifle. The chainsaw and Marine Engine are especially exciting as they will allow you to get up close and personal with your zombie friends
A new enemy type – armored SWAT members. Expect to spend a lot more bullets on these as you pierce through their armor and helmets.
Two new environments – underground car park and secret research base institute
One new gadget – The Head-Flator X100 which, wait for it, expands the heads of your enemies for easier headshots.
Ability to try out new gadgets
Earn money by slaughtering zombies in the survival arena
Visit the Casino and try your luck with the slot machine
Ability to save game data with cross platform backup
Support for Adreno 205 and Xperia PLAY
No dates have been given but the update is expected to arrive shortly. You can read our full review of the current version here. After watching the video below, it seems we might have to bump up our rating for the game.