The Samsung Galaxy S4 has won two award from UK consumer research company Which?. It found that Samsung's Android flagship is not only the fastest smartphone currently on sale, but also the one with the best battery life.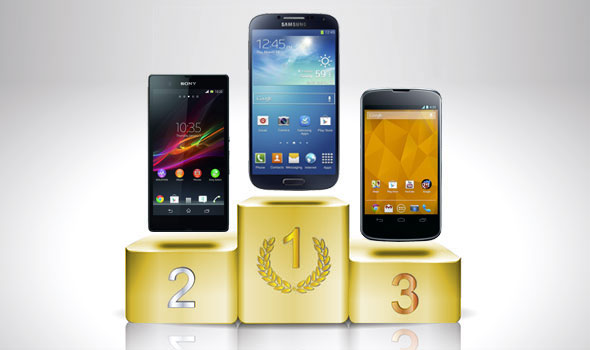 Which? determined this by running the Geekbench 2 benchmark on selected smartphones. The Galaxy S4 got on top with 3188 points with the HTC One sitting in the second place with 2798. We also confirm this in our own benchmark results of the Galaxy S4, which you can check in our extensive review of the smartphone.
As far as battery test, the Galaxy S4 wins the gold as well with best call time and internet usage results. The Which? consumer research company uses its own phone network simulator, which ensures that the signal strength is the same every time.
And here's a cool mini-infographic showing the battery performance of the tested devices.