Canonical, the developers of the popular Linux-based platform Ubuntu, have been hard at work at developing a hybrid platform which transforms Android into a fully-fledged desktop operating system when you dock your phone.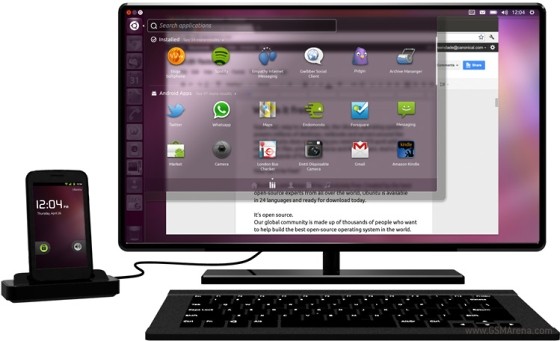 Could the reality of carrying your home/work PC in your pocket be closer than you think? With quad-core phones being all the rage recently, and progressively better GPU's in the works as well, we think that this technology is right around the corner.
With Ubuntu for Android, your smartphone would run a typical Android interface while in your pocket, but plugging it into a smartphone dock is when the real magic begins. The desktop version allows access to all of its Android counterparts: Chromium opens up your recent browser sessions from your handset, Rhythmbox shows music from your Music app, and Thunderbird pops open your Android Mail app.
These are just a few examples of what Canonical has envisioned for their interface. It goes without saying that you'll be able to receive SMS messages and calls on your "desktop."
Canonical plans to demonstrate the new OS at MWC next week, so stay tuned!