The Wi-Fi Alliance website is a really nice place where you can stumble upon some unannounced devices such as those two Wi-Fi 802.11 b/g/n capable phones: the Samsung I5500 and its bro, the I8330.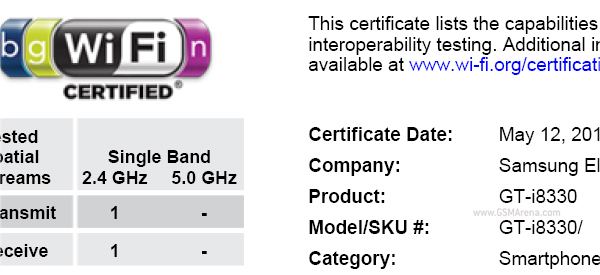 Unfortunately, I'm afraid that's all I know about the newbies. Just one more thing: the Samsung I8330 was listed next to the rest of the smartphones on the Wi-Fi Alliance website. The Samsung I5500, on the other hand, was placed in the feature phone section.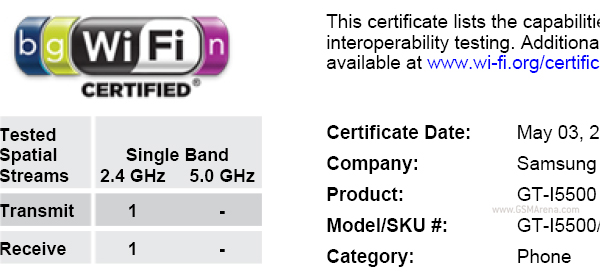 However, keeping in mind almost all members of Samsung's I-series are smartphones, we can expect the I5500 to turn out one as well. Not to mention that there were plenty of smartphones in the non-smartphone section of this site (including the highly rumored Samsung I5801 a.k.a. Galaxy 3 which was first spotted here too).