At CES earlier in the year, Toshiba showcased three of their slates destined to hit the market later in the year. Among them was a 13.3-inch Android-running tablet concept, which was shrouded in mystery.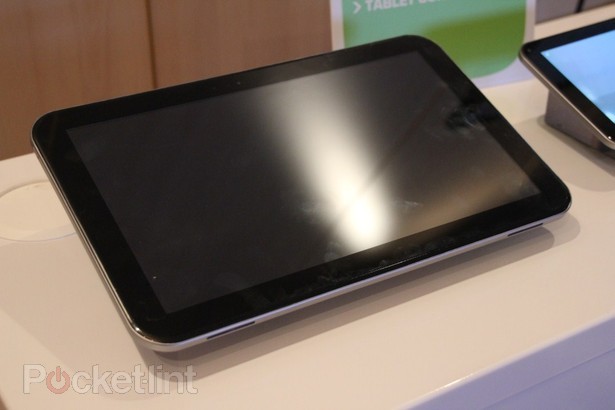 Well, it is still as mysterious as before, but now Pocket Lint have got some face to face time with the 13.3-inch slate concept and the headlines look great. For starters, it runs on NVidia's quad-core Tegra 3 SoC and according to the report, the tablet feels pretty light for its massive size.
Sadly, the tablet wasn't able to boot up, but that's because it's just a concept and its hardware is not yet final. Nevertheless, Toshiba say that if their current slate offerings generate enough interest in consumers, the 13.3-inch Tegra-3 packing tablet will certainly see the light of day.
What's your take on it? Do you think 13.3-inch for a tablet crosses the ultrabook territory or is it reasonable?