By now even my grandma knows the new iPhone will be announced on Wednesday (and it took me a good half an hour on the phone to explain what's an iPhone). My point is one of the hottest industry events is just around the corner and the rumor soup has already reached a boiling point. Things get frantic and for the casual reader it gets pretty hard to follow all the rumored leads and suggested features.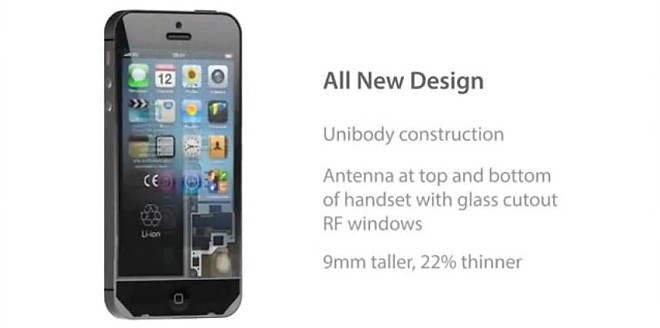 It's exactly cases like this, when there's nothing better than a nice, fake iPhone 5 ad to get us through the latest rumors in a quick and informative way. And kudos to the author, as this is one nicely done video.
The devil is in the details, as they say. But this guy has taken the extra care to do everything right. There's no tell-tale YouTube icon on the homescreen and it has been proudly replaced by the latest Passbook app by Apple. Even the date on the calendar shows September 12. Oh, I love this sort of attention to detail!
Now, the point where the video talked about the amount of RAM was where it got a bit overboard for some of us at the office and around the time we saw the new "fingerprint unlocking feature", it all but lost us. But seriously, it's a real rarity to see a fake video done so well.
Plus most of the other mentioned specs are real, solid rumors. I guess, we'll just have to wait patiently and see for ourselves if Apple would have any surprises for us come this Wednesday.
A hat tip to Aayush Naik for sending this in!