Samsung are all set at continuing this teaser game dubbed "What's your Tab life?". Here's yet another poster of the upcoming mystery 8.9" tablet – we caught it on the official Samsung Mobile Facebook page.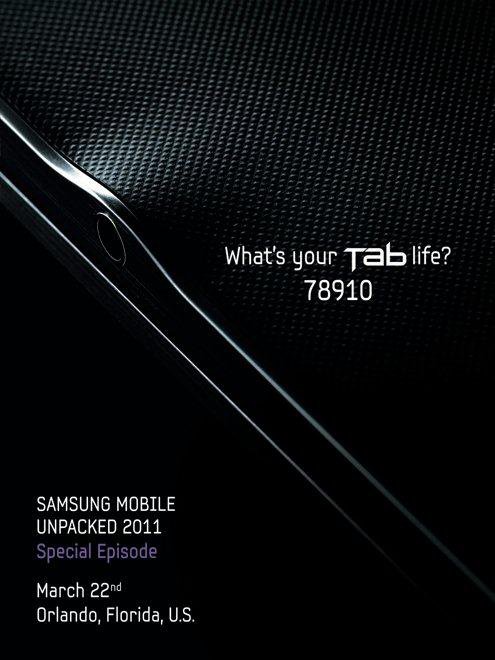 It's not the first one, either.
Here's what we know and what we can safely guess. The new tab will have an 8.9-inch multitouch display. It has an interesting textured back panel, much like the Galaxy Tab 10.1. It's really slim, according to the picture Samsung has posted. It should run on Android 3.0 Honeycomb, that's a pretty safe bet. It should run some dual-core processor and have at least 512MB RAM. And it's coming March 22nd in Orlando, Florida (in the US, duh).
Let's wait and see. There may even be some more posters on the way for us to enjoy. After all this geek-slash-tablet-enthusiast likes the feeling of anticipation, especially if it's followed by a worthy surprise.