Apple's WWDC 2013 has just begun and Tim Cook was eager to share how the iOS ecosystem and the App Store have been doing. Cook shared some statistics from back in May, including the 50 billion downloaded apps milestone. The company boasts that there are now 900,000 apps in the App Store.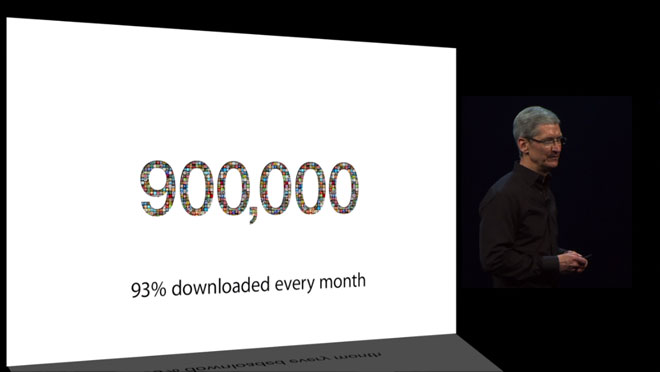 Interestingly, over 90% of them are downloaded each month. The apps specifically designed for the iPad are now more than 375,000.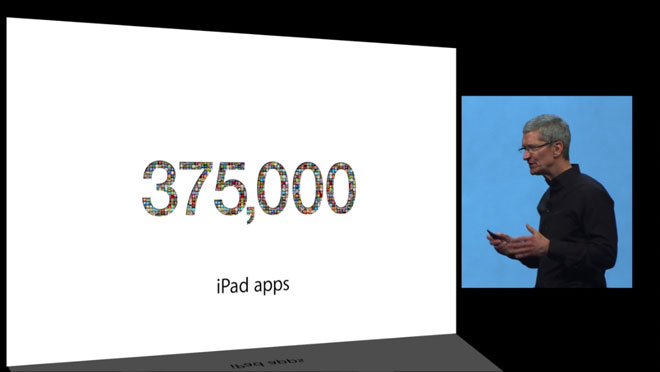 With more than 575 million active accounts, the App Store certainly isn't going to slow down any time soon. In fact, Apple has paid developers $10 billion in revenue up until now – half of which accounted for the last year alone, so it's still growing quite rapidly.