Microsoft has reached an important milestone – the Windows Store now touts more than 50,000 apps available for Windows 8 and Windows 8 RT.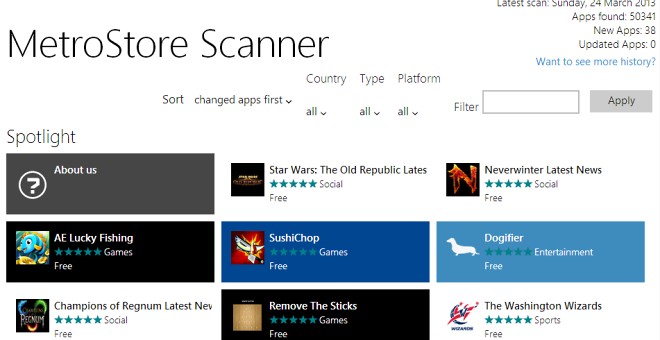 The achievement was reached yesterday, according to the MetroStore Scanner, which at the time of writing counts 50,341 apps.
In the month of March alone, the statistic reads for around 279 daily apps on average pushed to the Store, making it one of the most successful months in the history of the store. The most active month yet has been last November though, when around 468 newborn apps were submitted to the Windows Store every day.
Last week Microsoft launched a new program for developers offering them $100 per every submitted app in the Windows 8 and Windows Phone 8 stores. Developers can snag a total of $2000, as the $100 are given for as much as 10 apps per OS. Furthermore, Microsoft is luring app creators with higher revenue split (80%/20%), a whole 10% more than what Apple and Google offer.