The features that Samsung has baked into the TouchWiz user interface on the Galaxy Note 3 are so many that the company has issued a 16-minute official hands-on video just so they can go over the key ones. However, on that video there is one really innovative feature missing. And it's awesome – that's Multi Vision.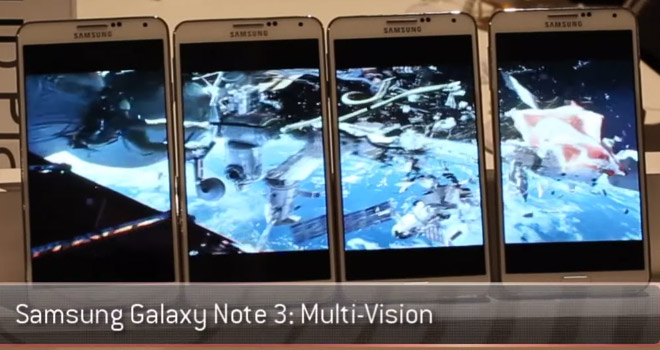 Multi Vision on the Samsung Galaxy Note 3 allows you to stack up several devices and get a bigger resulting screen area for your content. But really? It's sounds way cooler than it's useful, because… you know… who has four of these just lying around?
Check it out in our short hands-on video below.