Samsung and BMW have collaborated on a rather cool use for the Galaxy Gear smartwatch. At CES 2014, Samsung showcased a specially developed application, which connects to the BMW i3′s "i Remote Application" allowing it to control some of the car's functions and give you status information.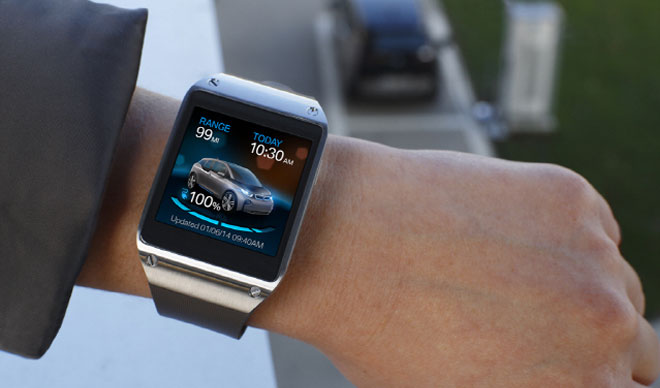 The Galaxy Gear will be able to show information of the BMW i3 such as door and window status (opened or closed), battery charge levels and drivable range. Checking the status of things is cool, but what's even cooler is the ability to controls some of the car's functions. You'll be able to remotely regulate the i3′s temperature so it's warm and fuzzy when you enter the car.
The Samsung's Galaxy S Voice app will also be able to control those functions, so you won't have to look at the smartwatch. Currently, the demo works only with the Galaxy Note III, which connects with the BMW i3. The Galaxy Gear then does the heavy lifting.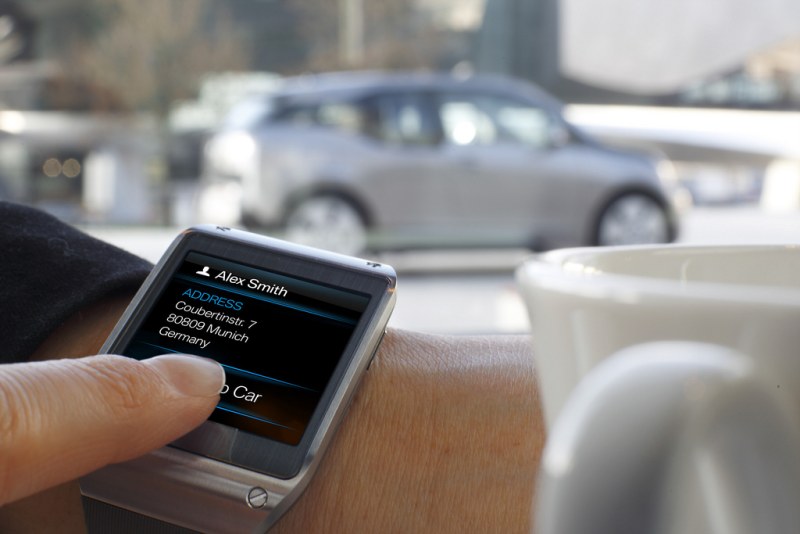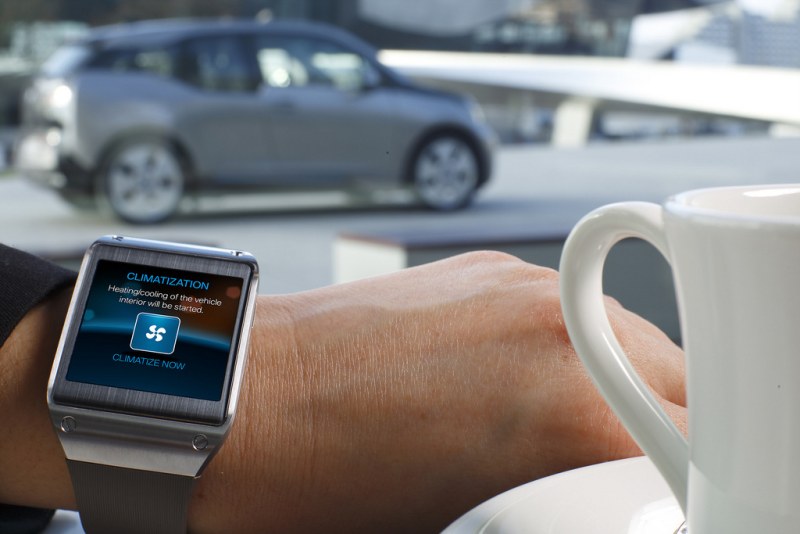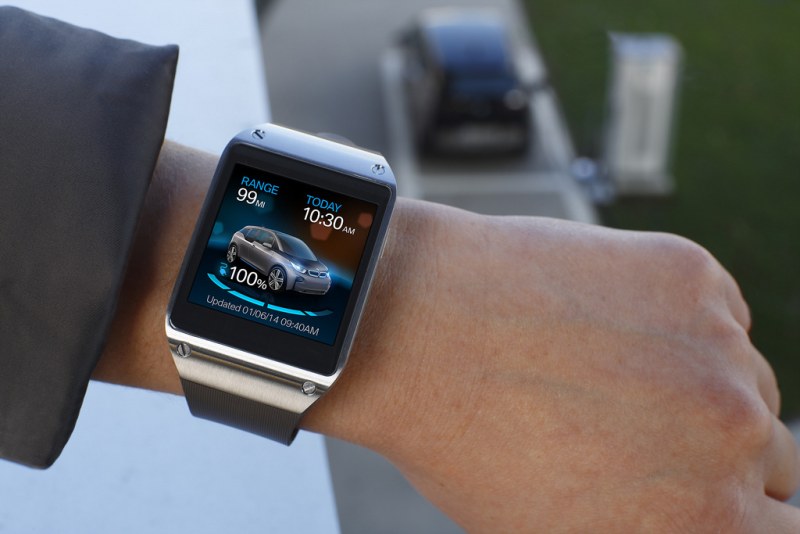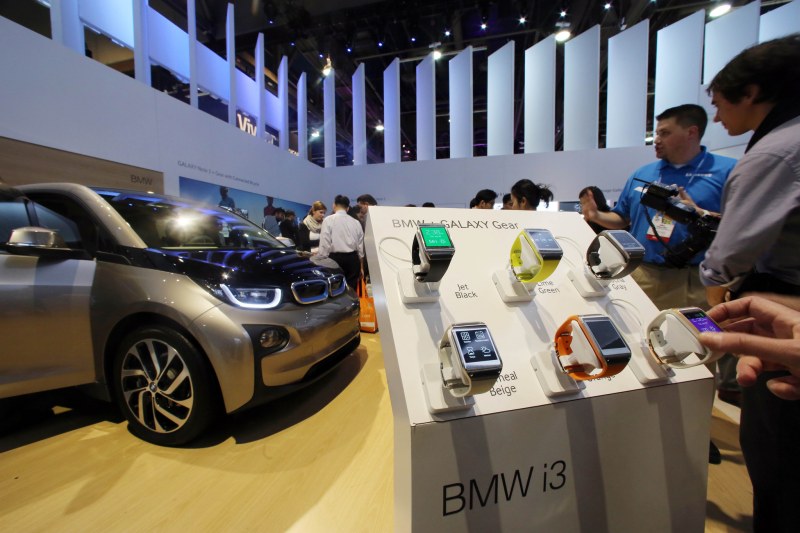 The Samsung Galaxy Gear controlling the BMW i3 in action
As cool the feature may be, it's just a demo showcase at the moment and it's unclear if it will see a public release outside CES 2014 anytime soon.